Manjaro Linux operating system updated yesterday, and the update was just announced. For those that don't know about this OS, the Manjaro distribution is based on Arch Linux and it's goal is to make things easier for the non-experienced Linux user. The Manjaro installation is simple and it can be done with 2 different ways, one via GUI and one via terminal.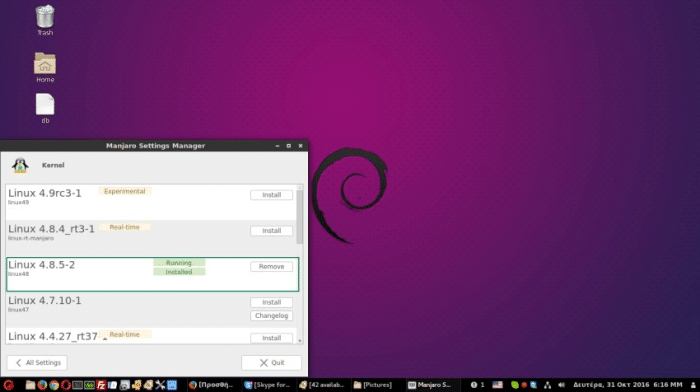 In general Manjaro linux is good for your attention, and it brings a lot of promises for the future. We can't for sure say that it's exactly a distribution for inexperienced users, but it's mostly for users that like Arch platform but they're short on time.
Manjaro Linux automates a lot of procedures that in Arch should be done manually. So today, the distribution is updated by adding new features and improvements to the already existing ones. Kernel is updated to version 4.8.5-2 and most of the libraries updated with it(bluez libs, lib32 etc) and also some apps(like libreoffice) and some graphics like numix.
So if you're using that distribution either run Software update either run the following command via your terminal:
sudo pacman -Syyu
comments powered by

Disqus