Ubuntu 16.10 Yakkety Yak has landed and brings with it the Unity 8 technical preview desktop session. Unity 8 has been the face of the Ubuntu phone and tablet for a few years and has quickly evolved its convergence feature set to allow it to work seamlessly between form factors such as phones, tablets and desktops.
You can now chose to log in to a Unity 8 session directly from the greeter.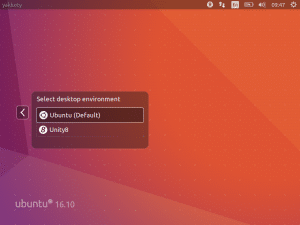 Window Management
You can move and resize windows with controls which work well for a touchscreen.
Enable More Scopes
Unity 8 ships with only the Apps scope enabled by default. There are many others installed and you can enable them by:
Click on the up arrow at the bottom of the Apps Scope (or if you are using a touch screen drag it up)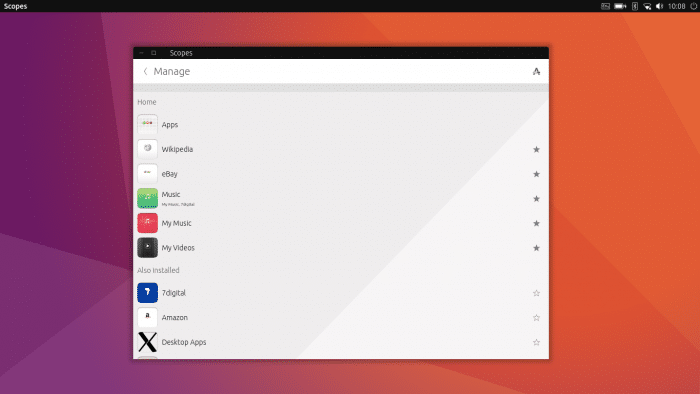 Browse the list of available scopes and enable them by clicking on the star icon
When you click the star you will notice the scope move to the top of the list in the Home section
When you are done you can return to the main scope by clicking on the left arrow next to "Manage"
You can now swipe left and right between the scopes you have enabled
Enable Rich Multi-Media Scopes
Open the Terminal App and install the required software:

sudo apt install mediaplayer-app mediascanner2.0 unity-scope-mediascanner2 ubuntu-restricted-extras

Open the Manage Scopes menu as in the previous step and enable the My Music, Music and My Videos scopes.

The Media Scanner may take a few minutes to index your media. Try logging out and logging back in again if nothing appears in the Scopes.

Scroll through to the Music scope and you should see your media complete with artwork where available.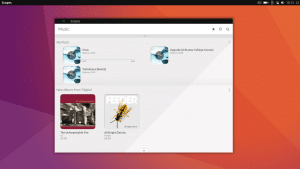 You can click play directly from the Scope to listen.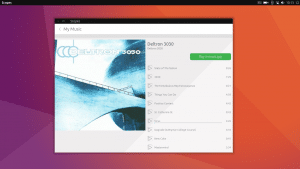 If you have Videos available as well, scroll through to the My Videos scope, find a video and click Play. The Media Player app will open and play your video.
Add More Apps
Snappy Apps!
Gallery App

sudo snap install –edge –devmode gallery-app

Camera App

sudo snap install –edge –devmode camera-app

Address Book App

sudo snap install –edge –devmode address-book-app

Calendar App

sudo snap install –edge –devmode ubuntu-calendar-app
To add the PPA open the Terminal app and run:

sudo add-apt-repository ppa:convergent-apps/testing

Then run:

Music App

sudo apt install music-app

Calculator

sudo apt install ubuntu-calculator-app

Doc Viewer

sudo apt install ubuntu-docviewer-app
Enable Xorg dependent Applications
sudo apt install libertine libertine-scope libertine-tools
Once installed you will see the Libertine manager icon in the Apps Scope.
Open Libertine and click on Install
Leave the input boxes blank and click OK
Wait while Libertine creates the container and installs the necessary packages. This will take a few minutes.
Once this is complete click on the "Ubuntu 'Yakkety Yak'" text and then click on the plus symbol
Click "Enter package name" and enter "gimp" and click OK
Wait while The Gimp is installed.
Once complete you should see a Gimp icon in the Apps Scope, click on this and you're running Gimp under Unity 8 and Mir.
comments powered by

Disqus