Blender 2.78 recently released, is a free and open source 3D animation suite. It supports the entirety of the 3D pipeline—modeling, rigging, animation, simulation, rendering, compositing and motion tracking, even video editing and game creation.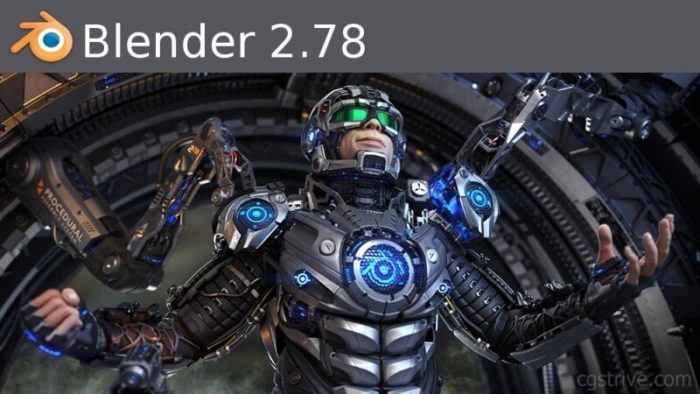 Blender 2.78 changelog
Work to improve multithreading performance has continued, to scale better to many core CPUs
The video stabilizer has been reworked to improve handling of more complicated movement and especially real-world footage with laterally travelling or panning camera
Weight painting blur brush has been improved
Improvements to the Eyedropper and Operator Search.
Additional drawing mode for the Waveform Scope in the Image Editor.
Defining ranges and individual render frames in the Command Line
Cycles: Cycles now supports rendering spherical stereo images for VR.
Grease Pencil: Reworked to be similar to other 2D drawing softwares.
Alembic: Initial basic support in Blender.
Improvements to Bendy Bones for Easier and Simpler Rigging.
Eleven new add-ons.
Install Blender 2.78 on Ubuntu 16.10, Ubuntu 16.04, Ubuntu 15.10 Wily Werewolf, Ubuntu 15.04 Vivid Vervet, Ubuntu 14.04 Trusty Tahr and derivative systems like Linux Mint 17.2 Rafaela, Linux Mint 17.1 Rebecca, Linux Mint 17 Qiana, Pinguy OS 14.04, Elementary OS 0.3 Freya, Deepin 2014, Peppermint 6, Peppermint 5, LXLE 14.04 and Linux Lite 2
sudo add-apt-repository ppa:thomas-schiex/blender

sudo apt-get update

sudo apt-get install blender
comments powered by

Disqus