Nuvola Player 3.0.4 has just been released and this primarily focuses on bugfix. Nuvola Player is a runtime for web-based music streaming services providing more native user experience and integration with Linux desktop environments than usual web browsers can offer.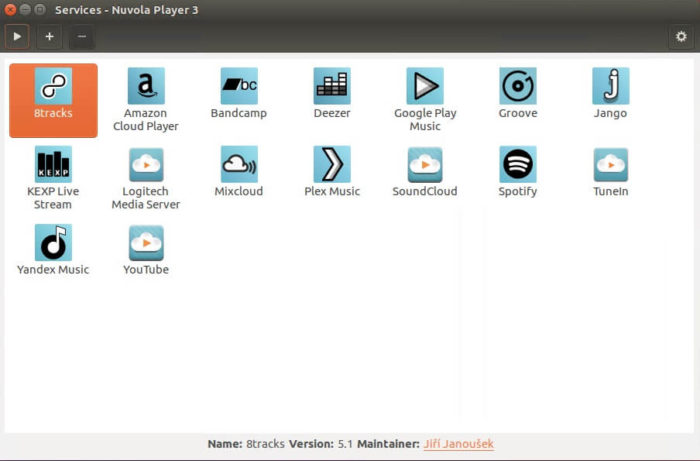 Nuvola Players handles multimedia keys, shows desktop notifications, integrates with various sound menus, applets and launchers and more. Additional features include Last FM scrobling.
Nuvola Player 3.0.4 changelog
A crash under Wayland session was fixed (GDK_BACKEND set to x11)
The accelerated compositing mode is disabled with WebKitGTK < 2.13.4 due to a WebKitGTK+ bug that may crash systems with certain graphic cards
A non-functional local-storage-directory setting was removed as it produced a console warning.
The design of the Welcome screen was improved.
It is possible to disable media keys in the Preferences dialog
How to install Nuvola Player 3.0.4 on Ubuntu 16.04 using the bundle packages
Note: The bundles are designed for new Nuvola Player installation only. If you wish to update your current Nuvola Player installation, use package manager application to find and install updates.
32bit OS
sudo apt-get install gdebi

wget https://github.com/tiliado/nuvolaplayer/releases/download/3.0.4/nuvolaplayer3_0.20160917-Bundle1.for.Ubuntu.16.04.Xenial.Xerus_i386.deb

sudo gdebi nuvolaplayer3_0.20160917-Bundle1.for.Ubuntu.16.04.Xenial.Xerus_i386.deb

nuvolaplayer3
64bit OS
sudo apt-get install gdebi

wget https://github.com/tiliado/nuvolaplayer/releases/download/3.0.4/nuvolaplayer3_0.20160917-Bundle1.for.Ubuntu.16.04.Xenial.Xerus_amd64.deb

sudo gdebi nuvolaplayer3_0.20160917-Bundle1.for.Ubuntu.16.04.Xenial.Xerus_amd64.deb

nuvolaplayer3
comments powered by

Disqus