Ardour 5.0 recently released, is an open source digital audio multi track recording application. Ardour 5.0 is now available for Linux, OS X and now supports Windows Platform. This is a major release focused on substantial changes to the GUI and major new features related to mixing, plugin use, tempo maps, scripting and more.
There are also hundreds of bug fixes. Ardour 5.0 can be parallel-installed with older versions of the program, and does not use the same preference files. It will load sessions from Ardour 2, 3 and 4, though with some potential minor changes.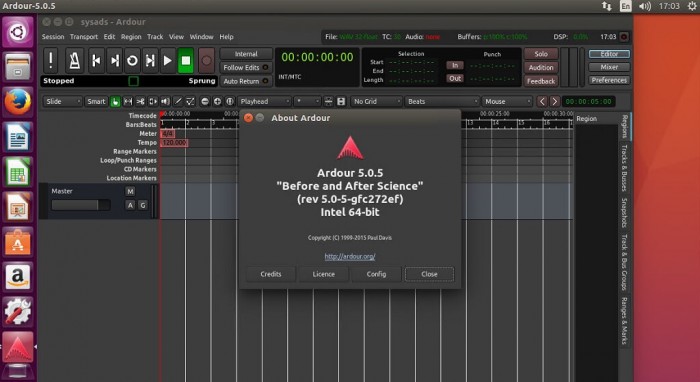 Windows is now a supported platform
This is the first version of Ardour with official Windows support. According to the developers, the followings will not be supported for now:
installing Ardour on Windows
issues with audio hardware
system- or user-specific issues
Ardour 5.0 Highlights
Improvements
Bus trim control affects sends to the bus as well as regular inputs.
Expand options in quantize dialog to include other beat fractions.
Reset autoscroll speed to minimum when scrolling stops.
Prevent deletion of last port using the Patch bay dialog(s).
Add a try-autostart-engine option.
Allow duplication of tracks with sends or load templates with sends/inserts.
Bug Fixes
Prevent crash if a VST plugin does not implement effEditGetRect.
Issues automating control ports on some midi synths.
No more livelock caused by infinite/not-a-number control parameters.
Force waveform images to be least 1px wide.
"Collect Groups" works again.
No waveform flickering during recording.
Correct region splits when using Strip Silence.
See release note for full details
How to install Ardour 5.0 on Ubuntu 16.04 and Ubuntu 14.04
Go to http://ardour.org/ website and register your email address to get the download link for Ardour 5.0
Open terminal, change directory to where you saved the ardour ".run" file and run following commands to install Ardour
chmod +x Ardour_64bit-5.0.5.run

./Ardour_64bit-5.0.5.run
Wait until installation is completed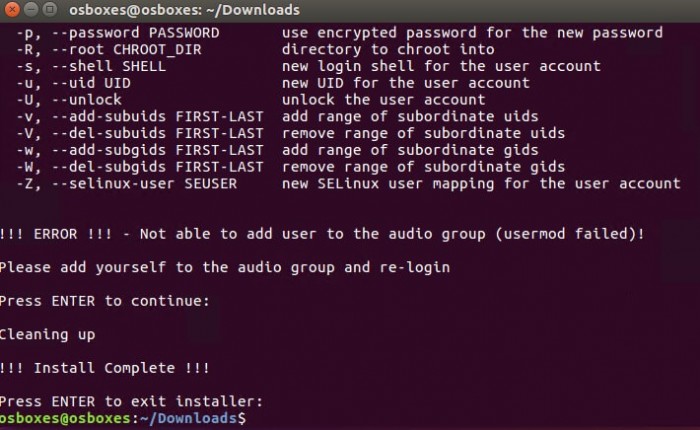 Search for Ardour in dash
comments powered by

Disqus