Stellarium 0.15.0 recently released, is a free open source planetarium for your computer. It shows a realistic sky in 3D, just like what you see with the naked eye, binoculars or a telescope. Stellarium 0.15.0 is based on Qt5.6. Starting with this version, some graphics cards have been blacklisted by Qt and are automatically forced to use ANGLE on Windows.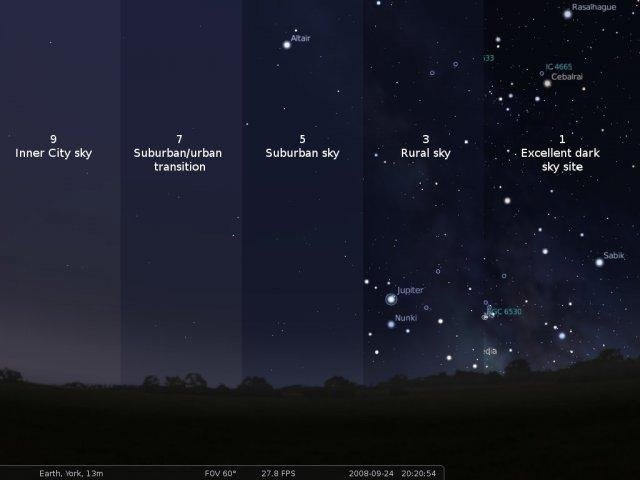 A major internal change with the StelProperty system was introduced. This allows simpler access to internal variables and therefore more ways of operation.
Most notably this version introduces an alternative control option via RemoteControl, a new webserver interface plugin.
Another milestone was introduced towards providing better astronomical accuracy for historical applications: experimental support of getting planetary positions from JPL DE430 and DE431 ephemerides. This feature is however not fully tested yet.
Stellarium 0.15.0 Hightlights
Added StelProperty system
Added new plugin for exhibitions and planetariums – Remote Control
Added new skycultures: Macedonian, Ojibwe, Dakota/Lakota/Nakota, Kamilaroi/Euahlayi
Updated code of plugins
Added Bookmarks tool and updated AstroCalc tool
Added new functions for Scripting Engine and new scripts
Added Miller Cylindrical Projection
Added updates and improvements in DSO and star catalogues (include initial support of The Washington Double Star Catalog)
azimuth lines (also targetting geographic locations) in ArchaeoLines plugin
Many fixes and improvements…
How to Install Stellarium 0.15.0 on Ubuntu 16.04, Ubuntu 15.10 Wily Werewolf, Ubuntu 15.04 Vivid Vervet, Ubuntu 14.04 Trusty Tahr
sudo add-apt-repository ppa:stellarium/stellarium-releases

sudo apt-get update

sudo apt-get install stellarium
comments powered by

Disqus