Skype 1.3 Alpha recently released, comes with it a couple of few improvements and bug fixes to give the app a much needed stable user experience. One notable improvement in this update is the fixing of the logout function from the menu now working consistently.
As commented by a user, this latest update gives you nice sound quality including video calls.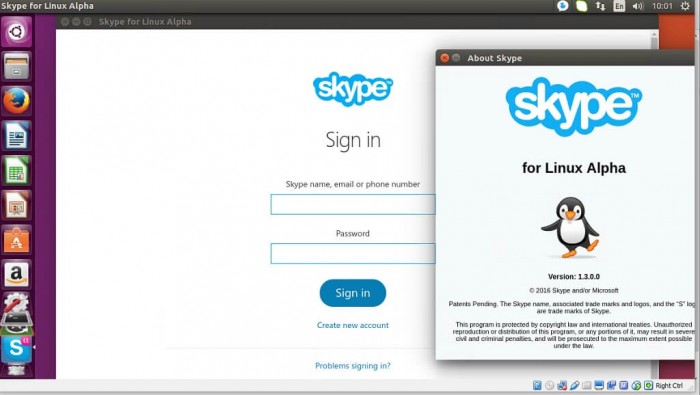 Highlights of Skype 1.3 Alpha Changelog
Instead of being hidden, the menu items are now disabled when you're not signed in.
Logout from the menu works consistently now.
Fixed the post-install script on all supported distributions.
Fixed the 'minimise to tray' function for Cinnamon.
URL links that are sent in a chat now open with the browser.
Fixed the Redo shortcut for Linux (CTRL – Y).
How to Install Skype 1.3 Alpha on Ubuntu 16.04 (Xenial Xerus), Ubuntu 15.10 (Wily Werewolf), Ubuntu 15.04 (Vivid Vervet), Ubuntu 14.04 (Trusty Tahr)
sudo apt-get install gdebi

wget https://repo.skype.com/deb/pool/main/s/skypeforlinux/skypeforlinux_1.3.0.0_amd64.deb

sudo gdebi skypeforlinux_1.3.0.0_amd64.deb
comments powered by

Disqus