Anatine is an opensource Pristine Twitter like app developed for OS X, Linux, and Windows OS. Anatine offers you some nice features which includes a lovely Dark mode theme and it also runs at the background when you close the app.

Highlights of Features
Dark mode
You can toggle dark mode in the Anatine menu or with Cmd Shift D / Ctrl Shift D.
Background behavior
When closing the window, the app will continue running in the background, in the dock on macOS and the tray on Linux/Windows. Right-click the dock/tray icon and choose Quit to completely quit the app. On macOS, click the dock icon to show the window. On Linux, right-click the tray icon and choose Toggle to toggle the window. On Windows, click the tray icon to toggle the window.
Keyboard shortcuts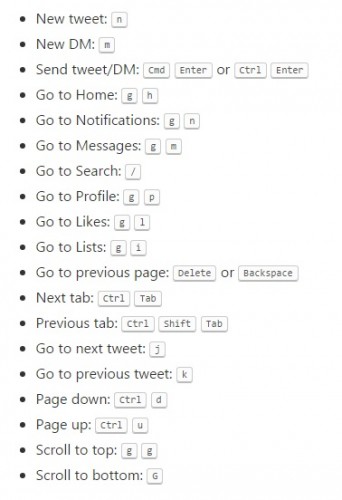 Lastest Update Anatine 0.5.1
Dark mode fixes
Fix username and hashtag links being colored
fix XO lint issues
fix white navigation background
slim down the menu boilerplate
How to install Anatine "Pristine Twitter app" on Ubuntu 16.04
wget https://github.com/sindresorhus/anatine/releases/download/0.5.1/Anatine-linux-0.5.1.zip

sudo unzip Anatine-linux-*.zip -d /opt/Anatine
Create the file "anatine.desktop" with following command
gedit ~/.local/share/applications/anatine.desktop
Copy and paste the following entries into the created anatine.desktop file and save
[Desktop Entry]
Name=Anatine
Exec=/opt/Anatine/Anatine
Terminal=false
Type=Application
Icon=/opt/Anatine/resources/app/static/Icon.png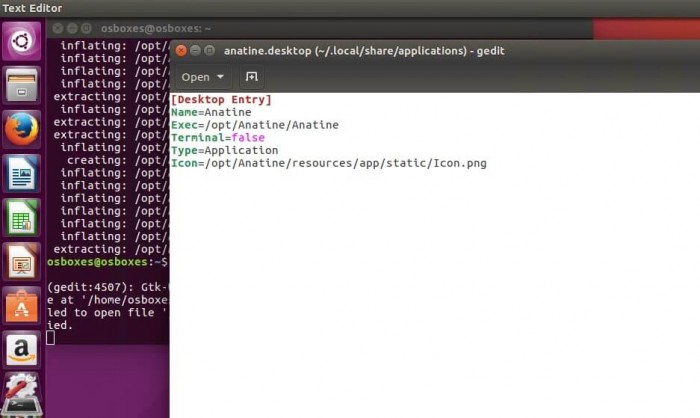 Launch app from the dash screen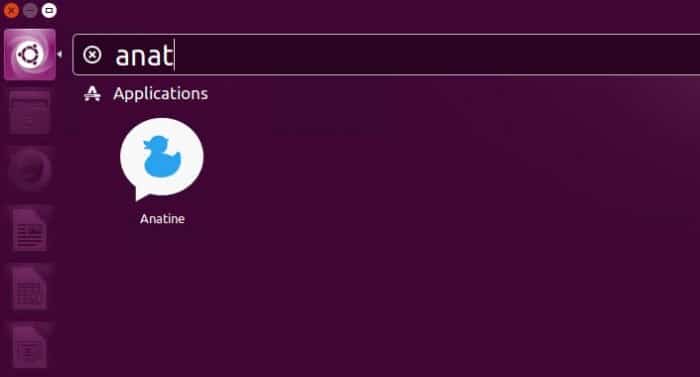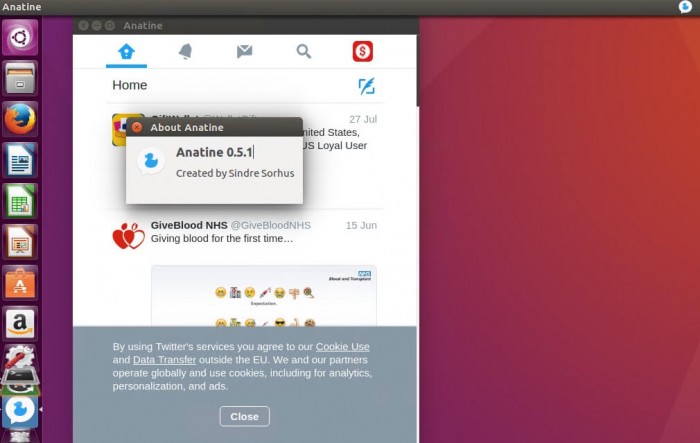 comments powered by

Disqus