Skype for Linux Alpha recently released, is an early edition of a new version of Skype for Linux. Currently it lacks some features seen on the skype app but all of the features will be released in the final version. It can be installed globally but is currently available in English only.
According to the developers, this release comes with the latest, fastest and most responsive Skype UI, so you can share files, photos, videos and a whole new range of new emoticons with your friends.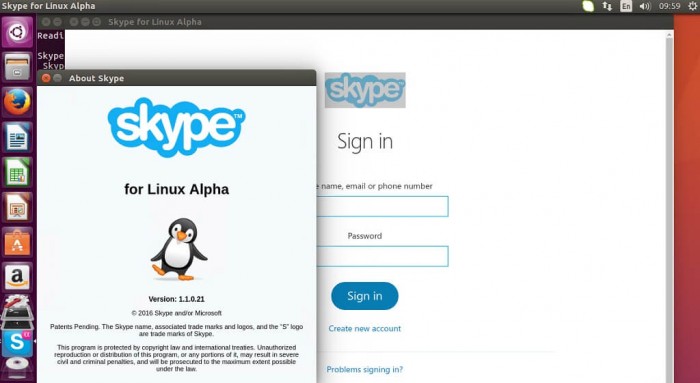 Note:
Skype for Linux Alpha uses the next generation calling architecture, which will enable you to call your friends and family on the latest versions of Skype on Windows, Mac, iOS and Android, but you won't be able to make or receive calls to and from the previous versions of Skype for Linux (4.3.0.37).
Anyone using a Chromebook or Chrome on Linux can now visit web.skype.com and make one-to-one and group voice calls on top of the messaging features they get today. This again is an alpha version of Skype based on WebRTC and inherits the same features of the Alpha version of the Skype for Linux client
Key features in this released
One-to-one instant messaging
Group instant messaging
Skype emoticons
Call forwarding
Add friends as Skype contacts
Start conversations
One-to-one audio calling
Group audio calling
Share contacts
New emoticons packs
Upcoming Features
One-to one video calling
Skype PSTN calling
Skype SMS messages
Buy Skype credit
Add participants to ongoing call
Change device settings
How to install / run Skype for Linux Alpha on Ubuntu 16.04
sudo apt-get install gdebi

wget https://go.skype.com/skypeforlinux-64-alpha.deb

sudo gdebi skypeforlinux-64-alpha.deb
comments powered by

Disqus