Duplicity 0.7.08 recently released, allows you to backup directories by producing encrypted tar-format volumes and uploading them to a remote or local file server. Because duplicity uses librsync, the incremental archives are space efficient and only record the parts of files that have changed since the last backup.
The duplicity package also includes the rdiffdir utility. Rdiffdir is an extension of librsync's rdiff to directories—it can be used to produce signatures and deltas of directories as well as regular files. These signatures and deltas are in GNU tar format.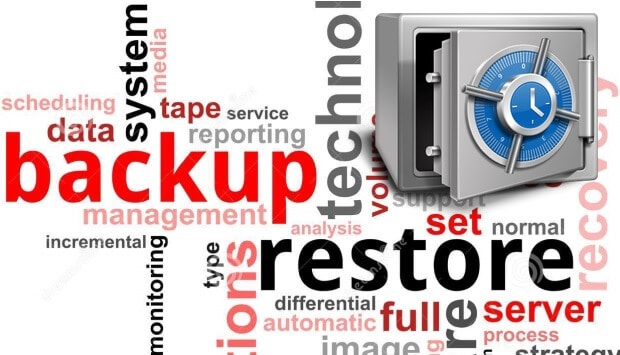 Duplicity 0.7.08 changelog
Merged in lp:~noizyland/duplicity/fix_azurebackend_typo
Fix typo in error handling code
Merged in lp:~ghoz/duplicity/swift-prefix:

adds the abiliy to use path in the swift backend, in order to have multiple
backups to the same container neatly organized.
<li class="bbli">
  Fixed bug #1573957 with patches from Dmitry Nezhevenko: <ul>
    <li>
      upload last chunk with files_upload_session_finish to avoid extra request
    </li>
    <li>
      upload small files using non-chunked api
    </li>
  </ul>
</li>

<li class="bbli">
  Fixed bug #1586934 with patches from Dmitry Nezhevenko: <ul>
    <li>
      fixes error handling in wrapper
    </li>
  </ul>
</li>

<li class="bbli">
  Fixed bug #1586992 with patches from Dmitry Nezhevenko: <ul>
    <li>
      Patch adds _delete_list to Par2Backend. And _delete_list fallbacks to
    </li>
    <li>
      _delete calls if wrapped backend has no _delete_list.
    </li>
    <li>
      Fixed bug #1589038 with patches from Malte Schröder
    </li>
  </ul>
</li>

<li class="bbli">
  Added ignore_case option to selection functions:
</li>
<li class="bbli">
  Merged in lp:~mstoll-de/duplicity/b2-reauth: <ul>
    <li>
      Fixes bug #1588503 b2: large uploads fail due to expired auth token
    </li>
  </ul>
</li>

<li class="bbli">
  Merged in lp:~aaron-whitehouse/duplicity/fix_pep8: <ul>
    <li>
      Fix PEP8 error in onedrivebackend.py (space before bracket)
    </li>
  </ul>
</li>

<li class="bbli">
  Fixed bug #822697 ssh-options not passed in rsync over ssh: <ul>
    <li>
      Added globals.ssh_options to rsync command line
    </li>
  </ul>
</li>

<li class="bbli">
  Increased default volume size to 200M, was 25M:
</li>
<li class="bbli">
  Fixed README-REPO to no longer mention 0.6-series:
</li>
<li class="bbli">
  Merged in lp:~aaron-whitehouse/duplicity/fix_stat_errors: <ul>
    <li>
      Only give an error about not being able to access possibly locked file if
    </li>
    <li>
      that file is supposed to be included or scanned (i.e. not excluded).
    </li>
    <li>
      Fixes Bug #1089131
    </li>
  </ul>
</li>

<li class="bbli">
  Fixed bug #1594780 with patches from B. Reitsma: <ul>
    <li>
      Use re.finditer() to speed processing
    </li>
  </ul>
</li>

<li class="bbli">
  Merged in lp:~aaron-whitehouse/duplicity/PEP8_W503_fixes: <ul>
    <li>
      Fix PEP8 W503 errors (line break before binary operator) and enable the
    </li>
    <li>
      PEP8 test for this in test_code.CodeTest.
    </li>
  </ul>
</li>

<li class="bbli">
  Merged in lp:~aaron-whitehouse/duplicity/PEP8_line_length: <ul>
    <li>
      Set line length error length to 120 (matching tox.ini) for PEP8 and
    </li>
    <li>
      fixed E501(line too long) errors.
    </li>
    <li>
      Merged in lp:~duplicity-team/duplicity/po-updates
    </li>
  </ul>
</li>

Install Duplicity 0.7.08 on Ubuntu 16.04 and Derivatives
sudo add-apt-repository ppa:duplicity-team/ppa



sudo apt-get update





sudo apt-get install duplicity
comments powered by

Disqus