Fotoxx 16.06 Photo Editor recently released, is a free open source Linux program for editing photos or other images and managing a large collection (collection management). Images can be viewed in scrollable pages of thumbnails (variable size) or singly in a large window.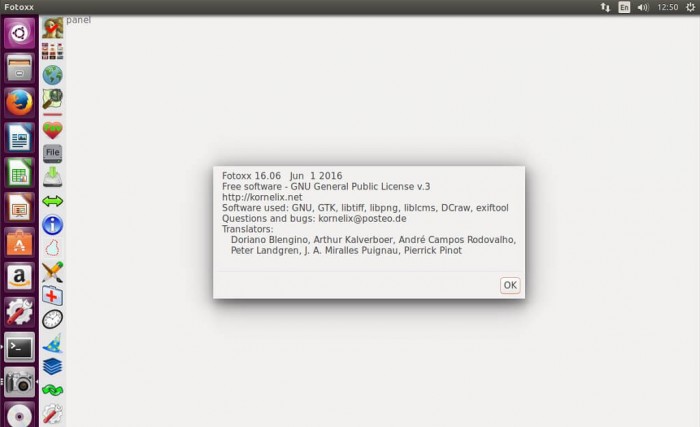 Fotoxx 16.06 changelog
Many popup tips were added to dialogs to improve ease of use.
Edit Metadata and Edit Geotags were integrated for better ease of use.
Edit Any Metadata: made easier to edit items not included in the pick-list.
Adjust HSL: improved output quality, more precise user control of output.
Image Search: finding images with no data (e.g. no tags) was simplified.
Image Search: search for images from specific locations was simplified.
Several functions were made easier to select and process image files in gallery
view: View and Edit Metadata, Rename, Copy/Move, Delete/Trash, Upright.
New in image and thumbnail popup menus: jump to image map location.
Paint/Clone: undo memory for oldest edits is recovered as needed for new edits.
Unbend: made easier to use by including guidance icons in the dialog box.
Cartoon: small improvement in algorithm, small speedup.
Bugfix: Favorites > Previous Image: crash if initiated from Gallery View.
Bugfix: Map search range was increasingly inaccurate for higher latitudes.
Bugfix: Custom favorites menu could lose icons if an entry is deleted.
Bugfix: Slide Show: custom image settings (zoom target, transition type) were sometimes lost if the underlying album was edited or rearranged.
Install Fotoxx 16.06 on Ubuntu 16.04
<pre>sudo apt-get install gdebi

wget http://www.kornelix.net/downloads/packages/fotoxx-16.06-x86_64.deb
sudo gdebi fotoxx-16.06-x86_64.deb
fotoxx
comments powered by

Disqus