Krita 3.0 had been released and this is a really big release: animation support integrated into Krita's core, Instant Preview for better performance painting and drawing with big brushes on big canvases, ported to the latest version of the Qt platform and too many bigger and smaller new features and improvements to mention!.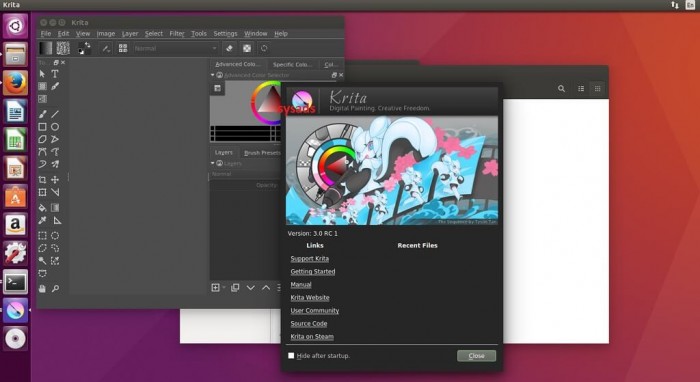 Krita 3.0 Highlights
Animatable raster layers – Animated raster images with frames, and use the time-line docker to order them. Works in all color spaces and depths as well!
Onion skinning – This allows you to have an overlay of the previous and next frames, an important assistant when going from rough animation to smooth animation!
Importing image sequence – Import any set of images as an animated layer, automatically sorted by naming scheme.
Exporting image sequence – Export the whole animation as an image sequence, for further processing in other programs.
New dockers – timeline docker, animation docker, and animation workspace
CSV import and export – for layered animation, for use with TV-paint, or Blender via a plugin, courtesy of Laszlo Fazekas
Spriter scml exporter – Make the base image in Krita and then export it to this powerful cut-out animation tool for games.
See release notes for full list
Install Krita 3.0 on Ubuntu 16.04 and Derivatives
Download the Linux appimage file
Right-click on the file and click properties. Click on Permissions tab and check the box to make it executable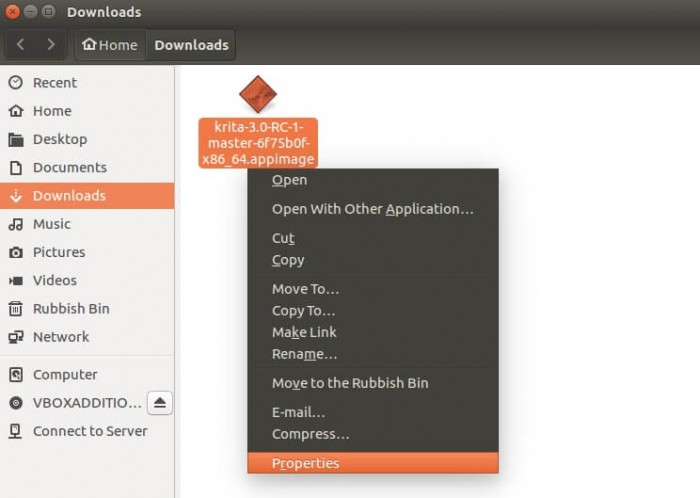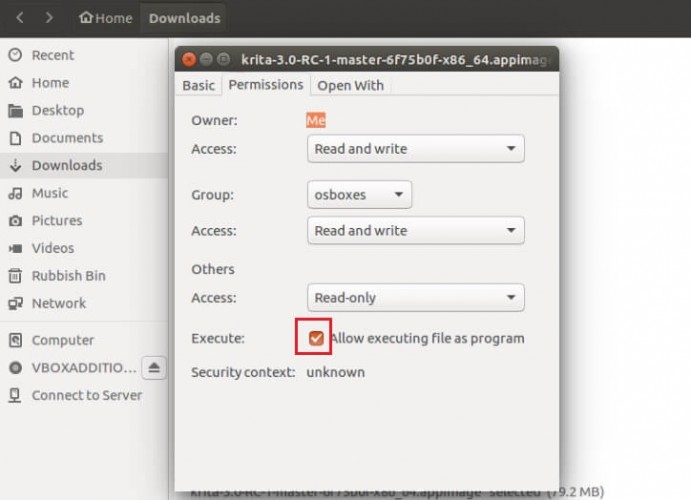 Then run the file as it does not require any installation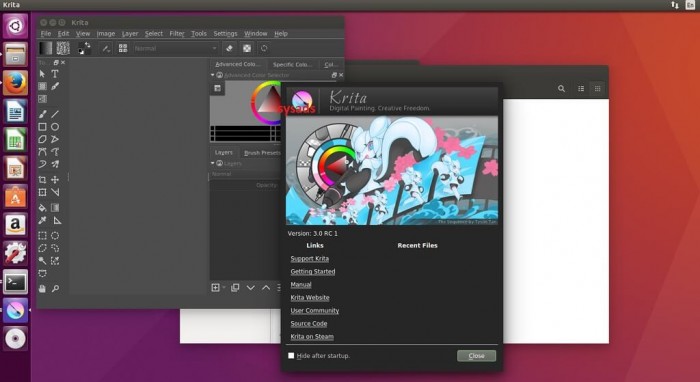 comments powered by

Disqus