Skype 4.3 for Linux was released a few years back and there had not been any further updates. This tutorial is primarily focused on showing those that are currently running Ubuntu 16.04, Ubuntu 15.10, Ubuntu 15.04 on how to install Skype for Linux on their machine.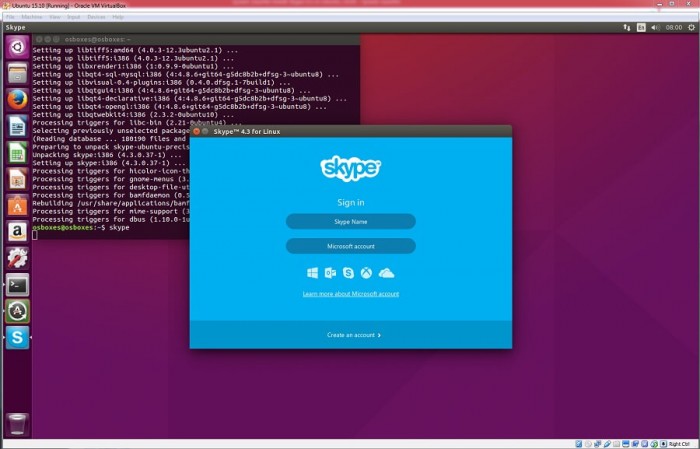 Quick Highlight of Skype 4.3
An updated UI
Our new cloud-based Group Chat experience
More reliable file transfer support when using multiple devices at once
Greater accessibility by blind and visually impaired users
PulseAudio 3.0 and 4.0 support
Lot of bug fixes
This version dropped support for direct Alsa support so you need to install PulseAudio 4.0 or greater for the best calling experience.
Install Skype 4.3 in Ubuntu 16.04, Ubuntu 15.10, Ubuntu 15.04
Step 1: Remove previous version
sudo apt-get remove skype skype-bin:i386 skype:i386

sudo apt-get install sni-qt:i386
Step 2: Install Skype
32bit OS
sudo apt-get install gdebi

wget download.skype.com/linux/skype-ubuntu-precise_4.3.0.37-1_i386.deb

sudo gdebi skype-ubuntu-precise_4.3.0.37-1_i386.deb
64bit OS
sudo dpkg --add-architecture i386

sudo apt-get update

sudo apt-get install gdebi

wget download.skype.com/linux/skype-ubuntu-precise_4.3.0.37-1_i386.deb

sudo gdebi skype-ubuntu-precise_4.3.0.37-1_i386.deb
comments powered by

Disqus