FlightGear 2016.2 recently released, is a free, open-source flight simulator. It supports a variety of popular platforms (Windows, Mac, Linux, etc.) and is developed by skilled volunteers from around the world. This new version contains many exciting new features, enhancements and bugfixes.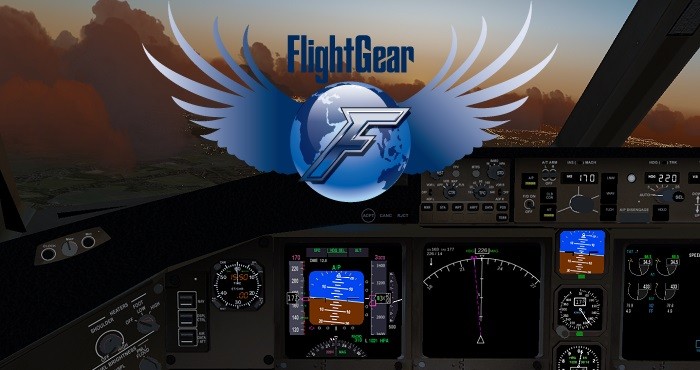 Promo Video by FGPromo
[youtube height="HEIGHT" width="WIDTH"]https://www.youtube.com/watch?v=yPBdJT2Pkdc[/youtube]
FlightGear 2016.2 Highlights
Major enhancements in this release
Core
Video configuration can be saved.
The TerraSync server has been switched to using HTTP instead of SVN.
All scenery models have been cleaned up and moved to TerraSync.
ATIS and METAR
Various improvements in the reporting of wind, atmospheric pressure, and sky cover.
Custom ATIS formats for the US/Canada/Pacific region and the UK based on real recordings.
Bug fixes and data updates to reduce occurrence of NIL weather.
Atmospheric Light Scattering
Filters have been added, enabling infrared and night-vision views
ALS procedural lights
Environment Rendering
A bug that prevented precipitation from appearing has been fixed.
Birds
Multiplayer
A bug in the multiplayer protocol has been fixed.
Usability
Route manager now allows entry of a space separated list of waypoints.
Internationalization
The Italian translation for menus, loading messages and help for command line switches has been updated.
Scenery
Further improvements to regional textures.
New buildings for London Heathrow
New buildings for Barcelona (+30)
Nasal Scripting
A bug in math.clamp() has been fixed.
Highlighted new and improved aircraft
Parachutist
Piper J3 Cub
Boeing 757
Extra EA-500
Saab JA-37 Viggen
Cessna 182S Skylane
Space Shuttle
Boeing 757
Beagle Pup
Icaro Laminar 13 MRX (Weight-shift controlled hang glider)
Install FlightGear 2016.2 on Ubuntu Linux OS
sudo add-apt-repository ppa:saiarcot895/flightgear-edge

sudo apt-get update

sudo apt-get install flightgear
comments powered by

Disqus