FileZilla Server 0.9.57 recently released, is an open source, cross-platform graphical FTP (port 21), SFTP (port 22), and FTPS (FTP over SSL/TLS – Port 990) client with lots of features and an intuitive graphical user interface. Among others, the features of FileZilla includes Supports FTP, FTP over SSL/TLS (FTPS) and SSH File Transfer Protocol (SFTP), Cross-platform.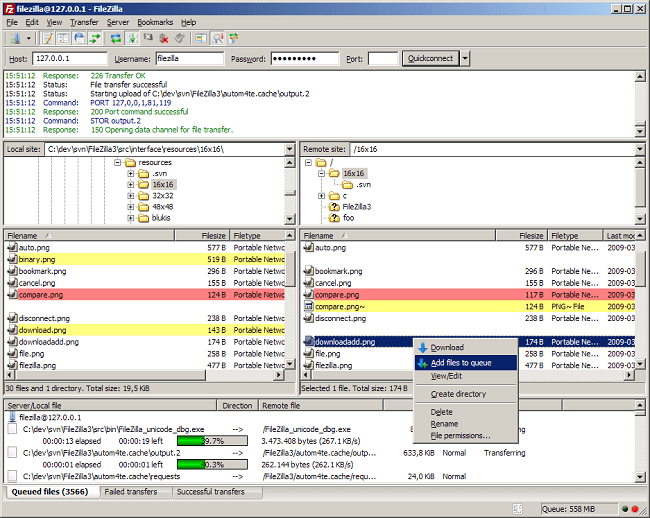 FileZilla Server 0.9.57 changelog:
New features:
Rearranged "Connect to Server" dialog and added some helpful labels
Bugfixes and minor changes:
Updated OpenSSL to 1.0.2h
FileZilla Server no longer fails to read or write its settings if installed in a directory containing characters not expressible in the system's default multibyte character set.
Install FileZilla Server 0.9.57 on Ubuntu Linux OS usinsg winehq
Right-click on the downloaded FileZilla exe file > Opwn With > Wine Windows Program Loader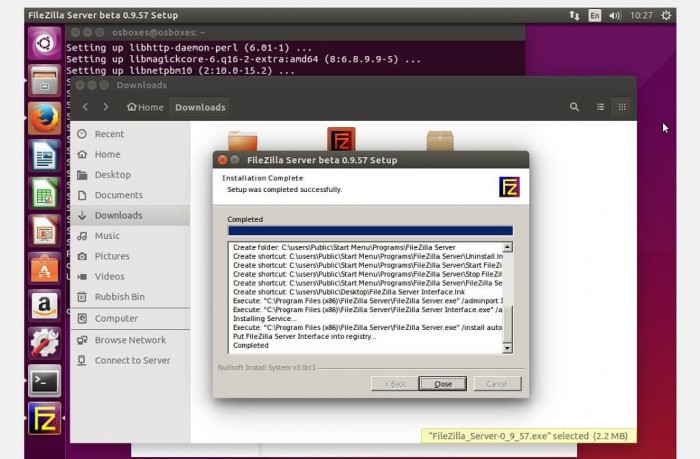 Follow the install instruction and close after install is completed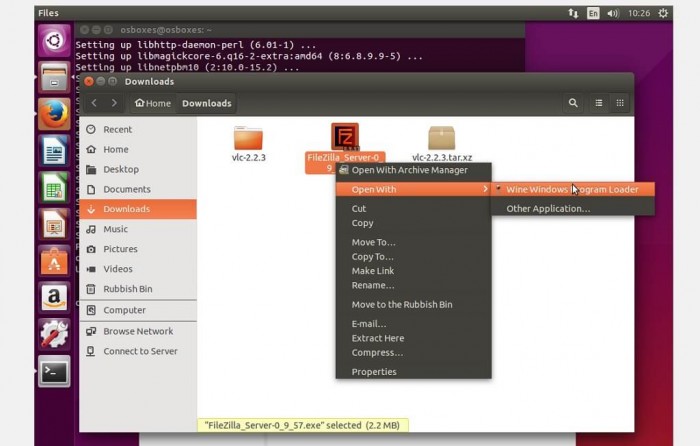 At this stage, your FileZilla Server is ready for setup and operation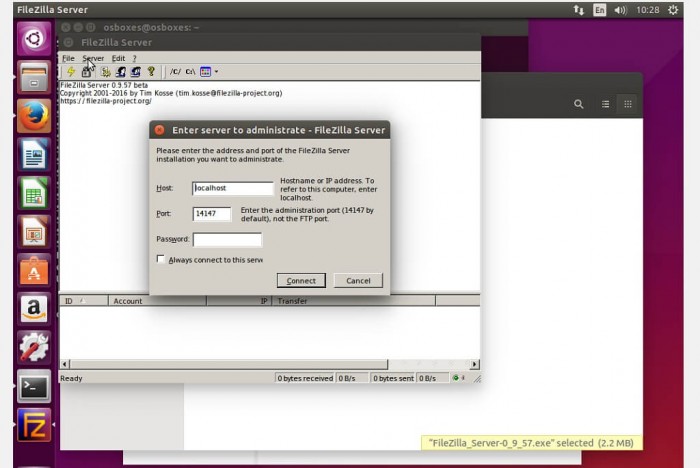 comments powered by

Disqus