Krita 3.0 Beta had been released today after over 80 fixes had been carried out in Krita since the last Alpha build. In addition to this, improvements where made on the windows build which fixed all the scary G'Mic crashes on windows.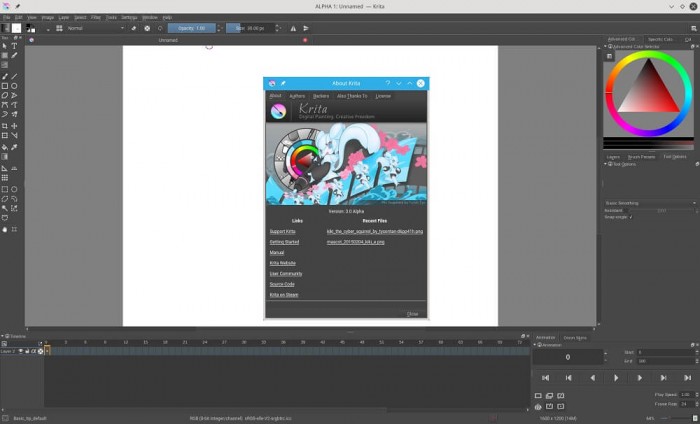 Krita 2.9.9 changelog
G'Mic is fixed so that it uses OpenMP for multi-threading on Linux and Windows! This is a big performance increase from Krita 2.9 which was single-threaded. G'Mic probably is still broken on OSX: no need to report that.
Mask updating problems have been tackled rigorously!
So have transform masks and transform bugs!
Scary saving and loading bugs have been fixed. Remember, if you ever having a saving/loading bug with Krita, come to us immediately!
The clone and tangent tilt brushes have fixes with crashing and behavior!
Tons of little UI fixes with theme colors and consistency.
Several fixes for the shortcuts. They should now be saved and loaded properly.
Tablet fixes for dealing with animation. This makes duplicating frames easier, as well as using several tools faster.
Several fixes in the grids and guides.
And much more… See the full list of bug fixes!
Linux and Windows builds now should have full access to all translations and all of the menus should be translated.
Install Krita 3.0 beta on Ubuntu OS
Download the appimage file
Right-click on the file and click properties. Click on Permissions tab and check the box to make it executable
Then run the file as it does not require any installation
comments powered by

Disqus