Opera 37 recently released, comes with a new extra special, brand-new feature called "Video Pop Out". This feature allows you to shift your video frame to the side of your screen, so that you can truly multitask: browse the comments, look for something in another tab or even prepare a presentation without missing out on the video action. Drag and toss your video around the screen, place it wherever you like, and close it immediately should the need arise.
How To Use It
Go to a video page, such as YouTube, and run a video. You should see an additional button in the middle of the top border:
Click the button to pop out your video: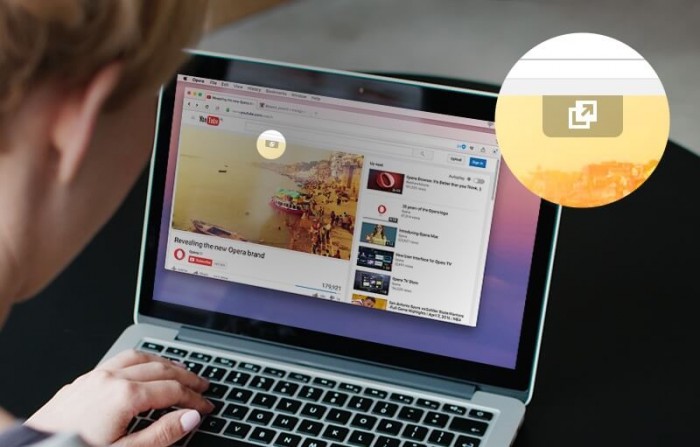 The video, of course, has its own controls to use. You can also re-attach the video or immediately dismiss it with one hit of the quick close button in the upper-right corner: this action will also pause the original video.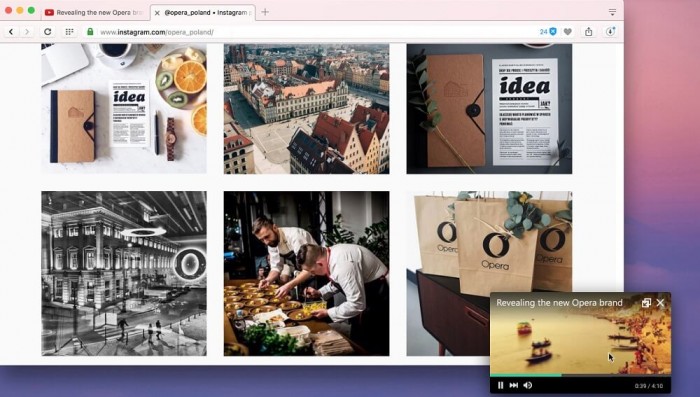 Other updates and fixes
As SPDY (open networking protocol for transporting web content) is going to be deprecated soon, Implementation of Turbo 2 had been switched to HTTP/2
Further optimizations had been applied to the ad blocker. The memory consumption has been significantly reduced.
Language selection in the spellchecker now works correctly.
The "Adjust Speed Dial animations for slower hardware" setting was selected, but not respected by Opera after a restart. This is now fixed.
Fixed the Win10 Opera Menu icon color – now it's red
Install Opera 37 Beta – Build 37.0.2178.22 on Ubuntu OS
32bit OS
sudo apt-get install libnotify-bin chromium-codecs-ffmpeg-extra gdebi

wget https://download1.operacdn.com/pub/opera-beta/37.0.2178.22/linux/opera-beta_37.0.2178.22_i386.deb -O opera-beta_i386.deb

sudo gdebi opera-beta_i386.deb
64bit OS
sudo apt-get install libnotify-bin chromium-codecs-ffmpeg-extra gdebi

wget https://download1.operacdn.com/pub/opera-beta/37.0.2178.22/linux/opera-beta_37.0.2178.22_amd64.deb -O opera-beta_amd64.deb

sudo gdebi opera-beta_amd64.deb
comments powered by

Disqus