Clementine 1.3 music player recently released, is a multiplatform music player focusing on a fast and easy-to-use interface for searching and playing your music. This release is compatible with the Clementine Remote application for Android which lets you control Clementine remotely from an Android device. This release also adds support for accessing your music in Vk.com and Seafile.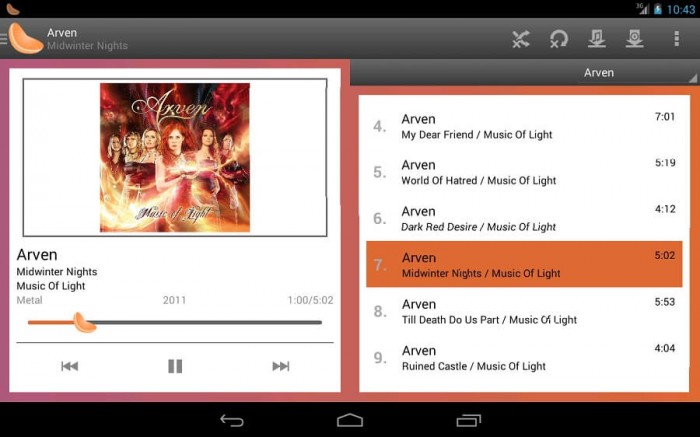 Clementine 1.3 Changelog
Major features:
Vk.com support
Seafile support (server >= 4.4.1)
Add Ampache compatibility (through Subsonic service)
Add new analyzer "Rainbow Dash"
Answer to the ultimate question of life, the universe and everything
Add "Psychedelic Colour" mode to all analyzers
Other features:
Add left click to fullsize cover on playing widget.
Add m4b support for non-drm files.
Ignore English articles for library sorting.
Improve the organize dialog.
Add an option to warn before closing a playlist tab.
Add an option to disable the pause notification.
Add options to hide some internet services.
Add an option to disable inline song metadata editing.
Add "details below" and "no details" now playing widget options.
Add "no song details" now playing widget option.
See changelog for full details
Install Clementine 1.3 on Ubuntu 15.10 Wily Werewolf, Ubuntu 15.04 Vivid Vervet, Ubuntu 14.04 Trusty Tahr, Linux Mint 17.3 Rosa, Linux Mint 17.2 Rafaela, Linux Mint 17.1 Rebecca, Linux Mint 17 Qiana, Pinguy OS 14.04, Elementary OS 0.3 Freya, Deepin 2014, Peppermint 6, Peppermint 5, LXLE 14.04
sudo add-apt-repository ppa:me-davidsansome/clementine

sudo apt-get update

sudo apt-get install clementine
comments powered by

Disqus