Scylla 1.0.1 recently released, is the world's fastest NoSQL database store compatible with Apache Cassandra. Scylla will work with existing Cassandra CQL clients. However, mixed clusters of Scylla and Cassandra nodes are not supported. A Scylla node cannot join a Cassandra cluster, and a Cassandra node cannot join a Scylla cluster. This release is a bug fixing release of Scylla 1.0 stable branch. 1.0.1.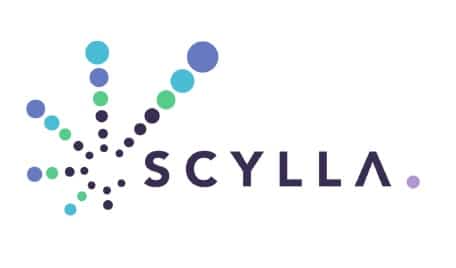 Scylla 1.0.1 Changelog
An error message generated when a malformed SSTable is read may be formatted incorrectly in Scylla 1.0.0
Scylla 1.0.0 was not able to read SSTables generated by some older versions of Apache Cassandra under certain circumstances
Digests of data queries may mismatch even though mutation queries return equal mutations. This can cause excessive latency during read queries, especially with multiple data centers
memory.objects collectd counter reported incorrect counts
Memory allocator was made more robust in the face of oversized allocations
Network interface configuration script now auto-detects whether to use multi-queue or single-queue mode
Network interface configuration script now supports bonded interfaces
Some misleading log messages were removed from the internal REST HTTP server
Internal low-resolution clock was not initialized properly
The URL to documentation provided by the scylla_io_setup utility was incorrect
Install Scylla 1.0.1 on Ubuntu Linux OS from the Scylla APT repository
Scylla is available for 64-bit (x86_64) Ubuntu. You can either install from a package repository (recommended) or download the rpm packages and install locally.
Download
Run this command against the downloaded deb file
sudo dpkg -i xxxx.deb
Install Scylla 1.0.1 on Red Hat Enterprise Linux and CentOS
Scylla is supported on 64-bit (x86_64) Red Hat Enterprise Linux and CentOS, versions 7 and later. There is no support for RHEL/CentOS versions 6.x and earlier. To install packages from repositories, and get started, see Getting Started with Scylla on Red Hat Enterprise, CentOS, and Fedora.
<p style="text-align: justify;">
  <span style="color: #003366;"><strong>Install Scylla 1.0.1 on Fedora 22</strong></span>
</p>

<p style="text-align: justify;">
  Scylla packages are available for 64-bit (x86_64) Fedora 22. You can either install from a <a href="http://www.scylladb.com/doc/getting-started-rpm/">package repository</a>(recommended) or download the rpm packages and install locally.
</p>

<p id="fedora-22-rpms-for-download" style="text-align: justify;">
  <strong>Fedora 22 RPMs for download</strong>
</p>

<table>
  <tr>
    <th>
      rpm
    </th>

    <th>
    </th>

    <th>
    </th>
  </tr>

  <tr style="text-align: justify;">
    <td>
      scylla-server
    </td>

    <td>
      1.0.1
    </td>

    <td>
      <a href="http://downloads.scylladb.com/rpm/fedora/22/x86_64/scylla-server-1.0.1-20160411.bacc769.fc22.x86_64.rpm">Download</a>
    </td>
  </tr>

  <tr style="text-align: justify;">
    <td>
      scylla-server-debuginfo (Scylla debugging symbols)
    </td>

    <td>
      1.0.1
    </td>

    <td>
      <a href="http://downloads.scylladb.com/rpm/fedora/22/x86_64/scylla-server-debuginfo-1.0.1-20160411.bacc769.fc22.x86_64.rpm">Download</a>
    </td>
  </tr>

  <tr style="text-align: justify;">
    <td>
      scylla-jmx
    </td>

    <td>
      1.0.1
    </td>

    <td>
      <a href="http://downloads.scylladb.com/rpm/fedora/22/noarch/scylla-jmx-1.0.1-20160411.3d39ece.fc22.noarch.rpm">Download</a>
    </td>
  </tr>

  <tr>
    <td style="text-align: justify;">
      scylla-tools
    </td>

    <td style="text-align: justify;">
      1.0.1
    </td>

    <td>
      <a href="http://downloads.scylladb.com/rpm/fedora/22/noarch/scylla-tools-1.0.1-20160411.b9fe89b.fc22.noarch.rpm">Download</a>
    </td>
  </tr>
</table>

comments powered by

Disqus