uGet 2.0.6 recently released, is one of the best download managers for Linux. It's a simple, lightweight and easy-to-use download manager, allowing you to classify download, and import download from HTML files. uGet 2.0.4 comes with some bug fixes.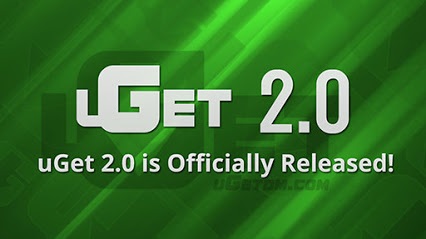 uGet 2.0.6 Changelog
curl plug-in: fix a bug that downloaded file may be incomplete in some case.
curl plug-in: improve downloaded segment handler.
curl plug-in: set min split size to 10 MiB.
curl plug-in: adjust speed when plug-in add/remove segments in speed limit mode.
curl plug-in: avoid showing "99:99:99" in "elapsed" when downloading start.
aria2 plug-in: fix a memory leak.
Fix: Program stop running download when user set "Runnable" to it.
Revert uri deocder to 2.0.4, this may fix incorrect encoding on some chracters.
if file "uget-portable-mode" exists, data files save in installed folder. (Windows)
This version fix bug that download speed is slow when progress near 100%
If you usually get error message "Incorrect source", I suggest you use this version.
In Windows, If "uget-portable-mode" and "uget.exe" place in the same folder, data files will save in uGet installed folder.
Install uGet 2.0.6 on Ubuntu 15.10 Wily Werewolf, Ubuntu 15.04 Vivid Vervet, Ubuntu 14.04 Trusty Tahr, Linux Mint 17.x, Elementary OS 0.3 Freya and other Ubuntu derivative
sudo add-apt-repository ppa:plushuang-tw/uget-stable

sudo apt-get update

sudo apt-get install uget
comments powered by

Disqus