VLC 3.0 Master build had just been released to public. Please note that this is an experimental version of VLC that are daily generated from the VLC code that is currently in development. Several issues that existed in previous versions of VLC might be fixed here, but since this version of VLC is not yet finished, you should expect other problems and issues.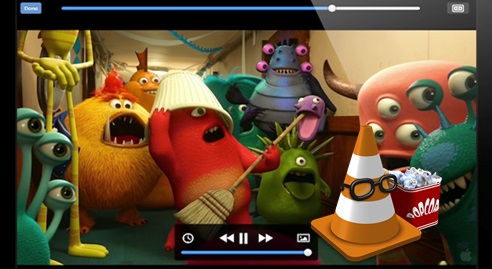 VLC 3.0 changelog
Important changes:
The Windows XP/2003/2003R2 support for VLC is now on a best-efforts basis:

it should work, but not without limitations.
libVLC support for Windows XP is deprecated.

Windows Vista (all versions) without Platform Upgrade is not supported.
Linux support requires now a kernel newer than 2.6.26
Mac OS X 10.6 support is now removed. You need OS X 10.7 to run VLC.
Video ouput:
Linux/BSD default video output is now OpenGL, instead of Xvideo
Wayland shell surface window provider
Wayland shared memory video output
Large rework of the Android video outputs: there is now Surface (2.1, 2.2) NativeWindow (2.3+, supports hw rotation, subpicture blending, opaque)
Support rotation in Android NativeWindow output and hardware decoders
Renamed the Direct3D output module to Direct3D9
Added Direct3D11 video mode supporting both Windows desktop and WinRT modes, supporting subpicture blending and hardware acceleration
EFL Evas video output with Tizen TBM Surface support
See release notes for a host of other changes
Install VLC 3.0 on Ubuntu 16.04 LTS (Xenial Xerus), Ubuntu 15.10 (Wily Werewolf), Ubuntu 15.04 (Vivid Vervet)
sudo add-apt-repository ppa:videolan/master-daily

sudo apt-get update

sudo apt-get install vlc
comments powered by

Disqus