Wine 1.8.1 and Wine 1.9.4 both recently released, comes with a number of new features, improvements, small translation updates and bugfixes. Wine (Wine Is Not An Emulator) as we already know is a software for running Windows applications on Linux machines.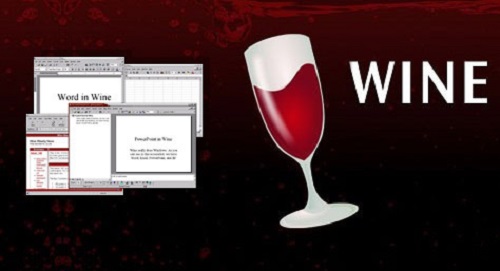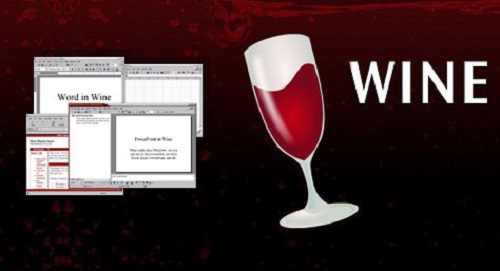 Wine 1.8.1 Changelog
Gyldendal dictionary needs ole2disp.dll.SAFEARRAYALLOCDATA
Lack of ole2disp.dll.SAFEARRAYDESTROYDESCRIPTOR causes Nota Bene to refuse to launch
Internet Explorer 3.01 crashes on some web pages (unimplemented function ole2disp.dll16.VARIANTINIT)
Unimplemented function ole2.dll16.READCLASSSTM
winverbs doesn't work, needs ole2disp.dll16.SAFEARRAYALLOCDESCRIPTOR
BioEdit: changing the install directory doesn't show the change in the GUI
Castlevania: Lords of Shadow demo doesn't work after intro movies
GameRanger: unimplemented function dnsapi.dll.DnsFlushResolverCacheEntry_A
Umax Astra 4100 USB scanner driver installer needs setupx.dll16.DiBuildDriverIndex in Win9X mode
64-bit StarCraft II v3.0 client crashes immediately on startup (SetThreadContext on self with only DRx registers/CONTEXT_DEBUG_REGISTERS provided)
Any Video Converter (AVC) crashes after converting a video, needs msvcr100.dll._wtmpnam_s
some *-config scripts in configure.ac are not crosscompiling friendly
Zararadio can not read folder/file name path with Latin characters
Cobra 11 – Burning Wheels demo: crashes when starting the tutorial
The elder scrolls IV: Oblivion issues
GTAIV rendering is broken
GetLongPathName not working on case insensitive filesystems when short path is passed
Spurious "You must use msvcrt" error even when __MSVCRT__ is defined (-mno-cygwin)
Worms Armageddon opens wine explorer instead of running
trackbar thumb always at zero on dialog load.
StarCraft II: 64bit client crashing regularly due to access violation (0xC0000005)
StarCraft II: 64bit client only runs with lowest shader settings
Thumb slider doesn't respond to key events
Opening an RTF file with "A Wine application" fails with "File not found"
Wine 1.9.4 Changelog
Support for color glyphs and font fallbacks in DirectWrite.
Improvements to the WebServices reader.
Support for more formats in Direct3D 11.
Simplified syntax and clean up of tests marked todo.
Various bug fixes.
Install Wine 1.8.1 on Ubuntu Linux OS
sudo add-apt-repository ppa:ubuntu-wine/ppa

sudo apt-get update

sudo apt-get install wine1.8 winetricks
Install Wine 1.9.4 Development on Ubuntu Linux OS
sudo add-apt-repository ppa:wine/wine-builds

sudo apt-get update

sudo apt-get install --install-recommends wine-staging

sudo apt-get install winehq-staging
comments powered by

Disqus