SMPlayer 15.11.0 Free Media Player recently released, intends to be a complete front-end for MPlayer, from basic features like playing videos, DVDs, and VCDs to more advanced features like support for MPlayer filters and more. Notable feature of SMPlayer is, it remembers the settings of all files you play. When you watch a movie and leave, when you open that movie again it will resume at the same point you left it, and with the same settings: audio track, subtitles, volume.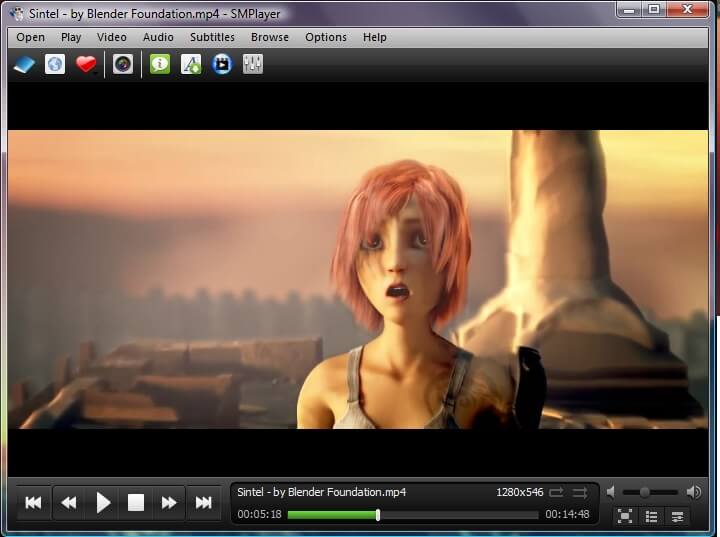 SMPlayer 15.11.0 Changelog:
Fix for YouTube.
(Experimental) Support for YouTube live streams.
The thumbnail generator is much faster now.
New options to seek to the previous or next subtitle (mpv only).
New option to select the image format for the screenshots (mpv only).
Fix a crash when changing the GUI.
New option that allows to center the window automatically.
A tooltip is now displayed in the time slider with the corresponding time of the mouse position.
(Find subtitles) New option to specify if the language code should be appended to the subtitle filename.
(Windows) The main window will be centered if it's partially outside of the desktop after an auto resize.
When adding files to the playlist the first item is moved to its correct place in the list.
(Experimental) New action to start/stop capturing the playback stream. The captured stream will be saved to the folder specified in the smplayer.ini optioncapture_directory with the name capture_NNNN.dump. It only works correctly with mpeg. With other formats the dumped stream won't play back.
Disable the extrastereo and karaoke filters when using mpv.
Install SMPlayer 15.11.0 on Ubuntu Linux OS
sudo apt-add-repository ppa:rvm/smplayer

sudo apt-get update

sudo apt-get install smplayer smplayer-skins smplayer-themes
comments powered by

Disqus