Jon von Tetzchner (Co-Founder/CEO) of Vivaldi recently announced the launching of Vivaldi browser Beta 2 just in time for Christmas. According to Jon – "Early this year, we released our first Technical preview. Since the release of TP1, we have gotten a lot of  positive feedback, encouragement, and support. The idea of making a browser for our friends and ourselves seems to have resonated with lots of people around the world."
After 4 technical previews, 2 Betas and almost 12 more months of hard work, we are getting closer to a Vivaldi 1.0. Even though we still have a lot of work ahead of us, it is a good feeling to see what we have accomplished this year as a team and as a community.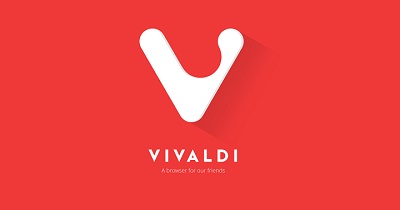 Vivaldi Browser Beta 2 Features:
Global font settings:
You can now set minimum fonts as well as encoding while you're at it.
Update of the browser core:
The browser core, or rendering engine, has been upgraded to the latest and greatest. If there is one part of a web browser that should not be allowed to age it is the rendering engine. The update include security fixes and performance improvements. You'll always need that, so here it is!
Mute Tabs:
This is an easy way to kill annoying sounds in the browser. We know too that none of us want our browser to play anything we haven't asked for, especially if you can't even see where it comes from. So we have included as solution for it. This feature is still in development, so stay tuned!
HTML 5 Notification:
Tired of Flash? Many are. And now there's HTML5 which embeds video and media into the page itself. So that you will know when this bleeding edge web technology is being used we have built in notification for it.
Install Vivaldi Browser Beta 2 on Ubuntu OS and Derivatives:
32bit OS
sudo wget https://vivaldi.com/download/stable/vivaldi-beta_1.0.344.37-1_i386.deb

sudo dpkg -i vivaldi-beta_1.0.344.37-1_i386.deb
64bit OS
sudo wget https://vivaldi.com/download/stable/vivaldi-beta_1.0.344.37-1_amd64.deb

sudo dpkg -i vivaldi-beta_1.0.344.37-1_amd64.deb
Install Vivaldi Browser Beta 2 on CentOS
32bit OS
wget https://vivaldi.com/download/stable/vivaldi-beta-1.0.344.37-1.i386.rpm

sudo rpm -i vivaldi-beta-1.0.344.37-1.i386.rpm
64bit OS
wget https://vivaldi.com/download/stable/vivaldi-beta-1.0.344.37-1.x86_64.rpm

sudo rpm -i vivaldi-beta-1.0.344.37-1.x86_64.rpm
Download For Windows
comments powered by

Disqus