CentOS team has announced the general availability of CentOS Linux 7 -1511 for 64 bit x86 compatible machines. This is the third major release for CentOS Linux 7 and is tagged as 1511, derived from Red Hat Enterprise Linux 7.2.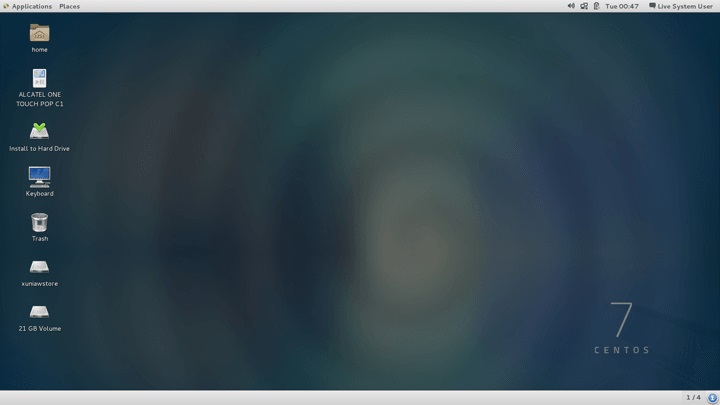 Updates released since we froze the iso and install media content are posted in the updates repo along with the release. This will include content from late November 2015 and December 2015, therefore anyone running a new install is highly encouraged to run a 'yum update' operation immediate on install completion. You can apply all updates, including the content released today, on your existing CentOS Linux 7/x86_64 machine by just running 'yum update'. Note that it might be upto 24 hrs from this announcement before the entire mirror network has got the updated content.
CentOS 7-1511 Updates:
sudo is now capable of verifying command checksums
A Kerberos https proxy is now available for identity management
NSS no longer accepts DH key parameters < 768 nor RSA/DSA certificates with key sizes < 1024 bits, NSS also now enables TLS1.1/1.2 by default
various packages now support TLS1.1/1.2 and EC ciphers
The maximum number of SCSI LUNs has been increased
The virt-v2v command line tool is now fully supported
dd can now show transfer progress
OpenJDK7 now supports ECC for TLS connections
TPM version 2.0 driver level support has been added
tcpdump now supports nanosecond timestamps
Various updates to the networking stack (i.e. VXLANs, Data Center TCP, TCP/IP Stack, IPSec, …)
Various atomic related packages have been updated
Update to the libATA, FCoE and DCB storage drivers
Updates to various storage, network and graphics drivers
Anaconda now supports NFS when adding additional repos during install
Major rebases for the following: Gnome from 3.8 to 3.14, KDE from 4.3 to 4.14, Xorg-X11-Server from 1.15 to 1.17, libreoffice from 4.2.8 to 4.3.7. openldap from 2.4.39 to 2.4.40 and more.
Technology Preview: Support of the Btrfs file system, OverlayFS, DNSSEC, kpatch, virt-p2v tool and the Cisco VIC kernel driver
This release supersedes all previously released content for CentOS Linux 7, and therefore its highly recommended for all users to upgrade their machines.
comments powered by

Disqus