Opera recently released an update of Opera 34 for computers which comes with the new version of data-savings technology, Opera Turbo.  Opera 34 for computers makes life even easier because it has the next generation of Opera Turbo compression. It's faster and more reliable, especially if the network has very low bandwidth and high latency.
This new version of Opera Turbo performs even better on congested Wi-Fi areas, such as cafés, airports or schools. You can browse up to 15% faster comparing to the previous version, if you use it with your phone as a hotspot on a 3G network. You'll definitely feel the speed when you visit image-rich websites.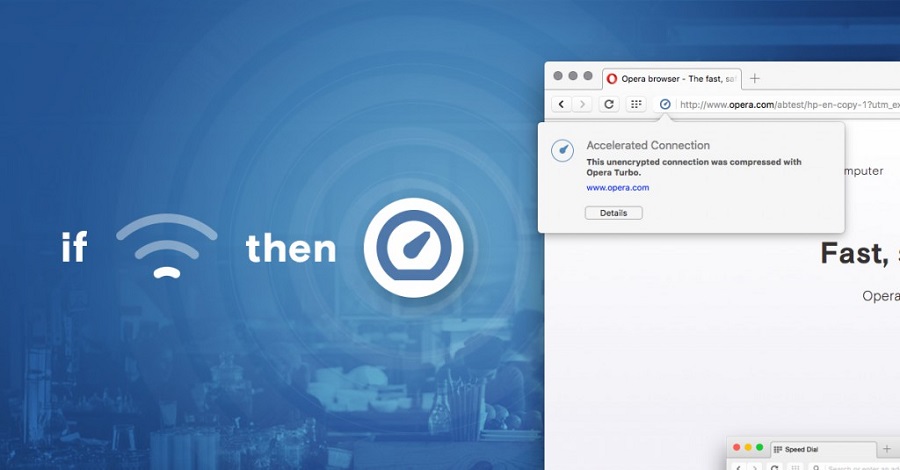 If you use a limited data package, like in the airport, you will notice that the new version of Opera Turbo saves up to 70% of the data you would normally use. That's 23% more than the previous version of Opera Turbo in Opera for computers.
Install latest Opera 34 for Computer on Ubuntu 15.10 Wily Werewolf, Ubuntu 15.04 Vivid Vervet, Ubuntu 14.04 Trusty Tahr, Linux Mint 17.3 Rosa, Linux Mint 17.2 Rafaela, Linux Mint 17.1 Rebecca, Linux Mint 17 Qiana, Pinguy OS 14.04, Elementary OS 0.3 Freya, Deepin 2014, Peppermint 6, Peppermint 5, LXLE 14.04
wget -O - http://deb.opera.com/archive.key | sudo apt-key add -

sudo sh -c 'echo "deb http://deb.opera.com/opera-stable/ stable non-free" >> /etc/apt/sources.list.d/opera.list'

sudo aptitude update

sudo aptitude install opera
comments powered by

Disqus