digiKam 5.0.0-beta2 Photo Management has just been released. This version is the second public release of the new main digiKam version and is a result of the long development process by the team.
This release marks almost complete port of the application to Qt5 and KF5 API. All Qt4/KDE4 code has been removed and many parts have been re-written, reviewed, and tested. Porting to Qt5 required a lot of work, as many important APIs had to be changed or replaced by new ones.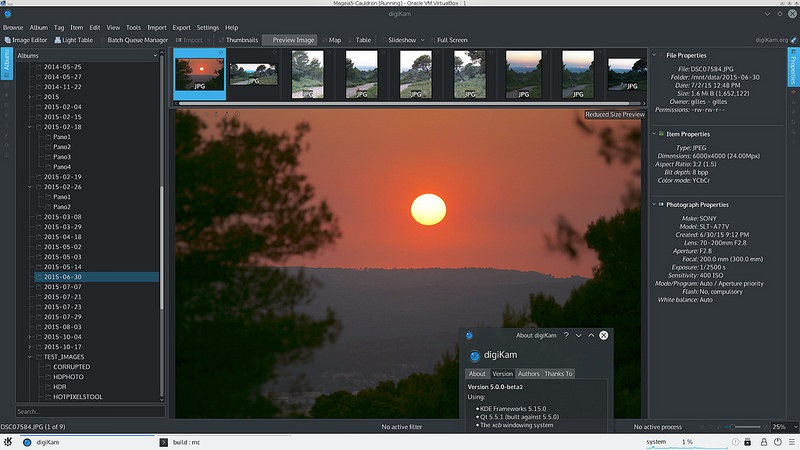 According to the announcement: "In addition to code porting, we introduced several changes and optimizations, especially regarding dependencies on the KDE project. Although digiKam is still a KDE desktop application, it now uses many Qt dependencies instead of KDE dependencies. This simplifies the porting job on other operating systems, code maintenance, while reducing sensitivity of API changes from KDE project."
The DNG convert tool has been migrated into digiKam Batch Queue Manager. This will simplify the user workflow when performing DNG conversions. Metadata Editor, Geolocator, and tool to import from scanner are now available in the Image editor, Showfoto, and Light table.
It's now possible to setup a MySQL database at first run, instead of using SQLite first and migrating to MySQL later.
Two Mysql servers are available:
Local one to replace local SQLite storage
Remote one to use a shared computer through the network.
See announcement for full details
comments powered by

Disqus