Apple has just released iOS 9.2, its second major update to iOS 9. This release comes with a long list of bug fixes and improvements on apps like Apple Music, News, Mail, Podcasts, Safari, iBooks, etc including an update that adds Arabic language support to Siri.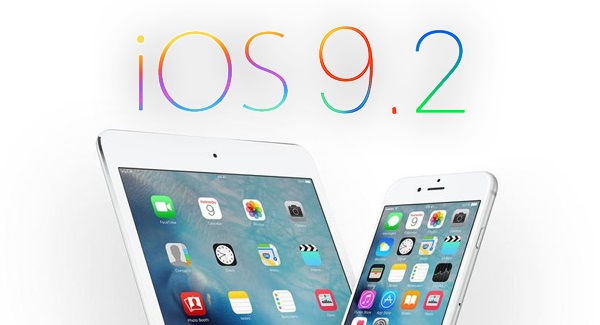 iOS9.2  Highlights:
Mail Drop – For the first time, Mail Drop can be used on iOS to send attachments up to 5GB in size. Mail Drop is a feature that was previously limited to the Mac version of the Mail app.
iBooks – iBooks includes support for 3D Touch, allowing users to peek and pop into pages from the table of contents, notes and bookmarks, or search results with force press gestures. iBooks also includes support for listening to an audiobook while browsing a library, reading other books, or viewing the iBooks Store.
USB Camera Adapter – With iOS 9.2, iPhones are now able to support Apple's USB Camera Adapter and related accessories for importing pictures from a digital camera or DSLR. Previously, only iPads supported the USB Camera Adapter. The iPhone 5 and later appear to work with the USB Camera Adapter/iPad Camera Connection Kit. The iPhone 4sand the iPod touch do not support it.
Apple Music – There are a lot of small tweaks to Apple Music to remove various pain points. When adding a song to a playlist, for example, it's now possible to create a new playlist instead of having to use an existing one, and playlists are ordered by most recent changes. There are also clearer indicators for which songs have been downloaded, and albums or playlists from iCloud Music Library can be downloaded by tapping the iCloud download button. The classical music catalog in Apple Music has been improved with works, composers, and performers
comments powered by

Disqus