LiVES 2.4.5 Open Source Video Editor recently released, is a combination of realtime video performance and non-linear editing in one professional quality application. It will let you start editing and making video right away, without having to worry about formats, frame sizes, or framerates. It is a very flexible tool which is used by both professional VJ's and video editors – mix and switch clips from the keyboard, use dozens of realtime effects, trim and edit your clips in the clip editor, and bring them together using the multitrack timeline. You can even record your performance in real time, and then edit it further or render it straight away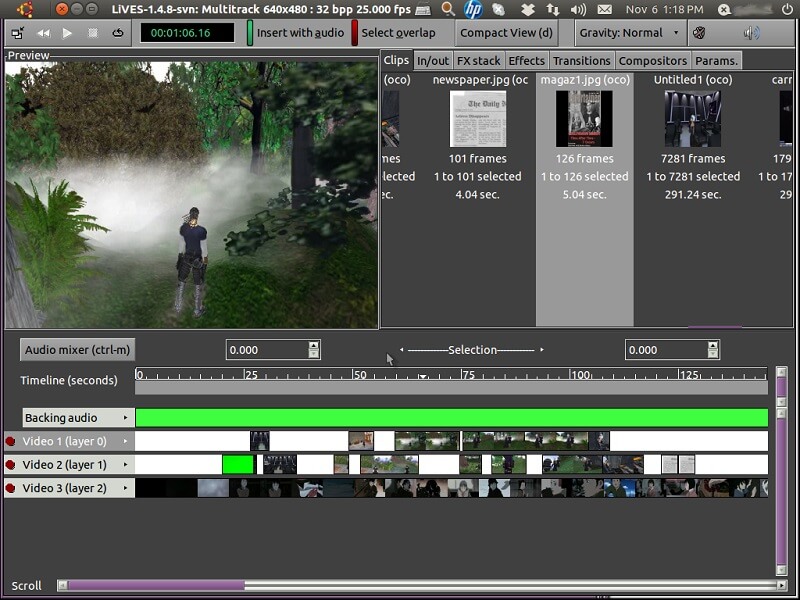 LiVES 2.4.5 changelog:
Fix for undo after downsampling video (regression).
Fix regression in resizing when encoding.
Set default encoder to multi_encoder3 if python version >= 3.
Fix some message translation issues in dialog windows.
Fix missing audio issue after loading new audio for a clip.
mplayer2 compatibility fix for ffmpeg_encoder.
Minor fix for compiling without OSC.
Remove support for transcode_encoder.
Install LiVES 2.4.5 on Ubuntu OS, Linux Mint, Debian, Fedora
sudo add-apt-repository ppa:ubuntuhandbook1/lives

sudo apt-get update

sudo apt-get install lives
comments powered by

Disqus