Darren Herman – VP of Content Services recently posted on Mozilla blog, that Mozilla has decided to stop advertising in Firefox through the Tiles experiment in order to focus on content discovery. Over the past two years, Mozilla had built and scaled a content platform that respects users. Tens of billions of pieces of content were served to users. Experiments conducted with all content – including advertising. Its been proved that advertising can be done well while respecting users.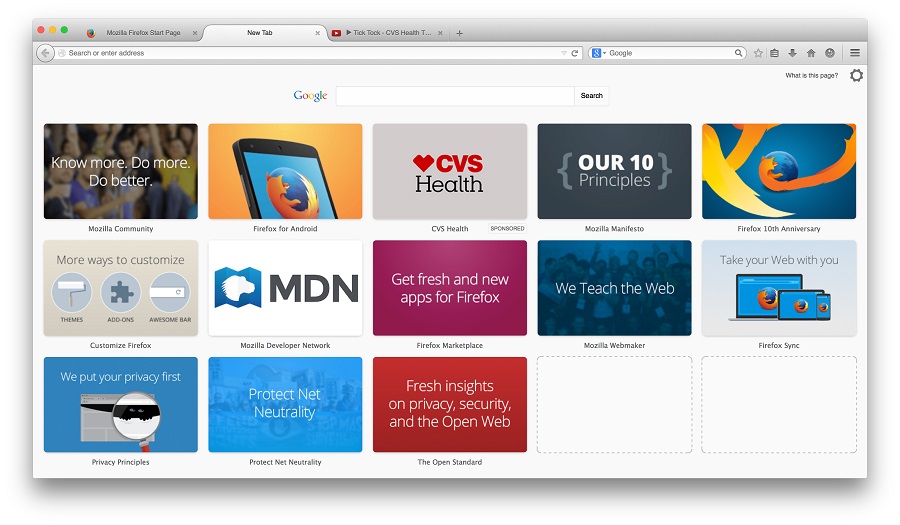 One of the many benefits of the Web is the ability to create unique, personalized experiences for individual users. We believe that this personalization needs to be done with respect for the user – with transparency, choice and control. When the user is at the center of product experiences everyone benefits.

Our learnings show that users want content that is relevant, exciting and engaging. We want to deliver that type of content experience to our users, and we know that it will take focus and effort to do that right.

Advertising in Firefox could be a great business, but it isn't the right business for us at this time because we want to focus on core experiences for our users. We want to reimagine content experiences and content discovery in our products. We will do this work as a fully integrated part of the Firefox team.

We believe that the advertising ecosystem needs to do better – we believe that our work in our advertising experiments has shown that it can be done better. Mozilla will continue to explore ways to bring a better balance to the advertising ecosystem for everyone's benefit, and to build successful products that respect user privacy and deliver experiences based upon transparency, choice and control.
comments powered by

Disqus