Elive 2.6.12 recently released, is a debia-based linux desktop. Elive provides a dynamic and clean interface without saturating the look. Nothing in the desktop is static. Simplicity and intuitive is one of its best points.
The menu is reachable from any point of the desktop instead of being in a single place, icons grows when you pass over them, you have a pager where you can have your windows better organized than in the classic minimized way, you can customize it to look at any imaginable way.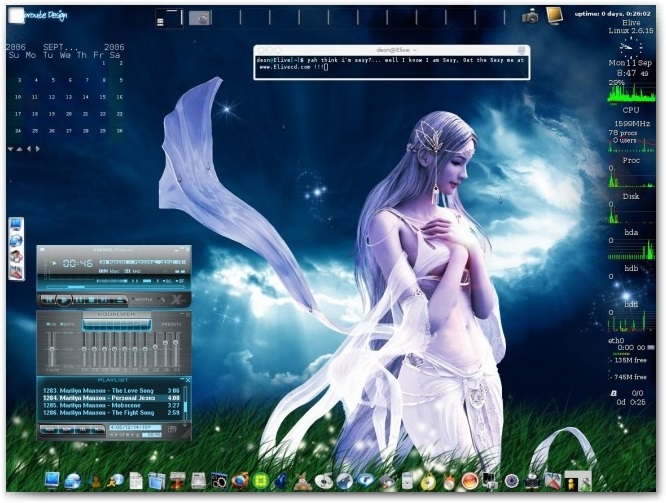 Elive provides animated elements like backgrounds, icons, widgets, and even the terminal, in Elive your desktop can have 3D effects without need of an accelerated graphic card, and the best, it also can work in your oldest computer, how much systems can do all that?
Elive 2.6.12 changelog:
This version includes bugfixes in the installer handling special cases and some improvements in the overall speed process. The desktop has now the clock by default included and there's some improved configurations by default too. We still working on the packaging for the other architectures like 64bit and different distros to keep the updates and fixes more reliable in the future.
Download this version at the Beta Download.
comments powered by

Disqus