GIMP 2.9.2 recently released, is the first development release of GIMP in the 2.9.x series. It is another major milestone towards making GIMP a state-of-the art image editing application for graphic designers, photographers, illustrators, and scientists.
GEGL is GIMP's new image processing engine, and while a few advanced features of GEGL such as non-destructive editing are planned to be exposed in GIMP at a later development stage (v3.2 and onwards), with 2.9.2, you can already benefit from certain aspects of the new engine, such as:
16/32bit per color channel processing
Basic OpenEXR support
On-canvas preview for many filters
Experimental hardware-accelerated rendering and processing via OpenCL
Higher-quality downscaling
Additionally, native support for PNG, TIFF, PSD, and FITS files in GIMP has been upgraded to read and write 16/32bit per color channel data.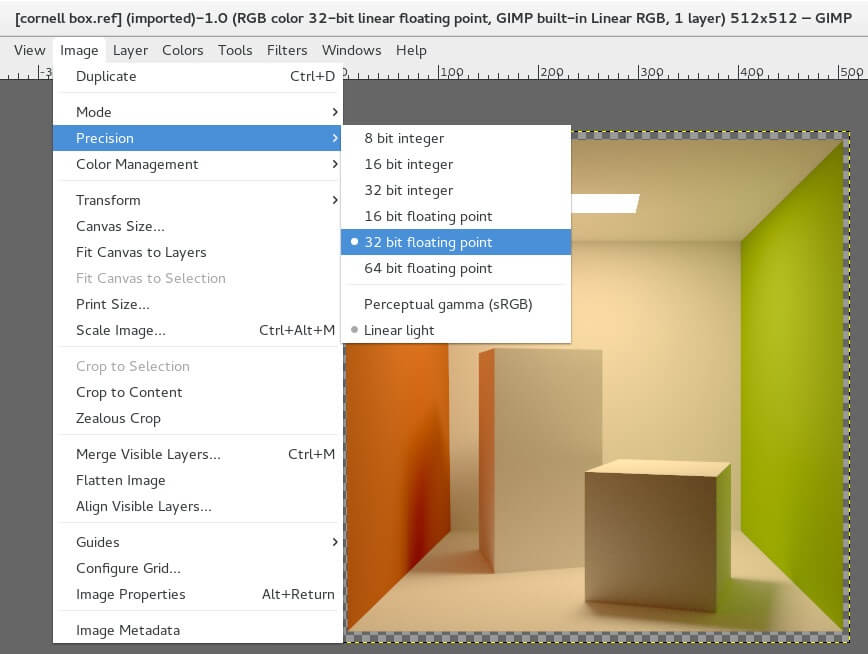 New and Improved Tools
All tools in GIMP are now GEGL-based and fully functional in up to 32bit per color channel precision mode. GIMP 2.9.2 also introduced two new tools that we consider mostly complete:
Unified Transform, designed by Peter Sikking and implemented by Mikael Magnusson, combines rotation, scaling, skewing, and adjusting perspective in a single tool.
Warp Transform, implemented by Michael Muré, replaces the old iWarp plugin and provides its features in a tool that works directly on images, without a preview window.
Several improved existing tools:
Blend tool, worked on by Michael Henning, is now more interactive. After drawing with the tool to define the beginning and the end of the gradient fill, you can adjust start/end positions and change colors.
Align tool now features vertical and horizontal fill modes thanks to João S. O. Bueno.
Foreground Select tool can finally make subpixel selections in complex cases such as strays of hair on textured background. Two new masking methods for that were added by Jan Rüegg and Daniel Sabo, and the user interface was updated by Michael Natterer.
See full release notes for more information
Install GIMP 2.8.9 on Ubuntu OS
sudo add-apt-repository ppa:otto-kesselgulasch/gimp-edge

sudo apt-get update

sudo apt-get install gimp

Remove GIMP 2.8.9
sudo apt-get install ppa-purge

sudo ppa-purge ppa:otto-kesselgulasch/gimp
comments powered by

Disqus