Nmap 7.00 Network Mapper recently released, is a free and open source utility for network discovery and security auditing. Its useful for tasks such as network inventory, managing service upgrade schedules, and monitoring host or service uptime.
Nmap uses raw IP packets in novel ways to determine what hosts are available on the network, what services (application name and version) those hosts are offering, what operating systems (and OS versions) they are running, what type of packet filters/firewalls are in use, and dozens of other characteristics.
Nmap 7 runs cleanly on Windows 10 all the way back to Windows Vista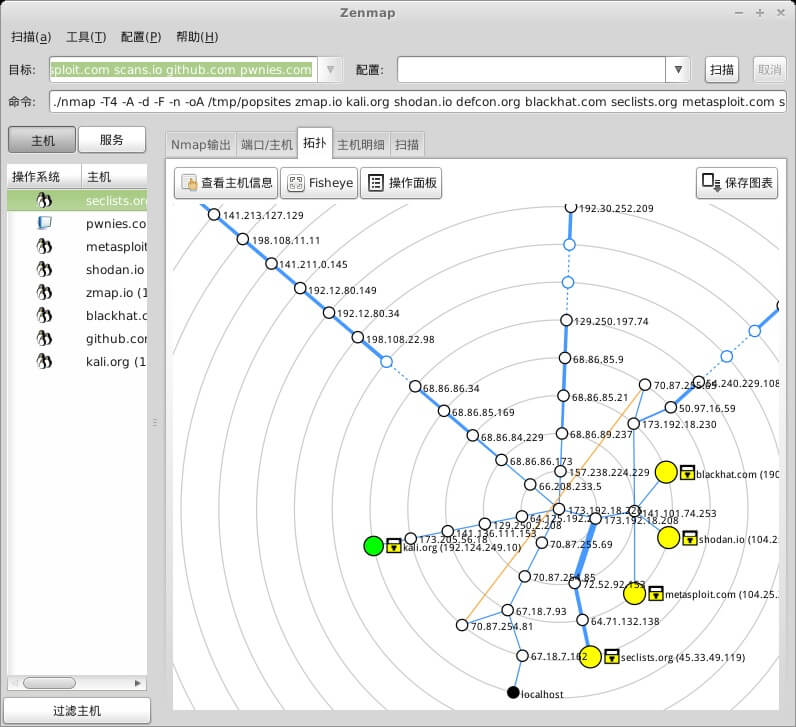 Nmap 7.00 updates
 Major Nmap Scripting Engine (NSE) Expansion
Detects and extracts information from SonicWall firewalls
Mature IPv6 support
Infrastructure Upgrades
Faster Scans
SSL/TLS scanning solution of choice
Ncat Enhanced
Extreme Portability
Improve parsing in http.lua for multiple Set-Cookie headers in a single response.
Install Nmap 7.00 on Ubuntu OS
sudo apt-add-repository ppa:pi-rho/security

sudo apt-get update

sudo apt-get install nmap
comments powered by

Disqus