tvOS 9.1 Beta 3 provides support for developing tvOS apps. It's packaged with a complete set of Xcode tools, compilers, and frameworks for creating apps for tvOS. These tools include the Xcode IDE and the Instruments analysis tool, among many others.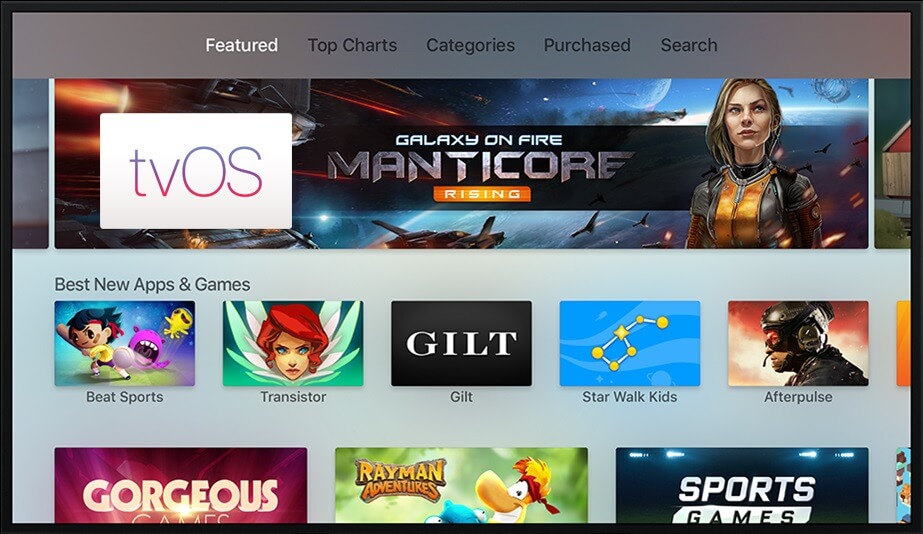 tvOS SDK 9.1 Beta 3 hightlights:
AVKit
On tvOS, AVPlayerViewController automatically resumes playback when video playback stalls. This will prevent clients from programmatically pausing playback, as a programmatic pause will appear to be a stall and playback will immediately resume. A future update to allow application control of the autoresume behavior is planned.
Networking
Explicit Congestion Notification (ECN) is now enabled by default on Ethernet and Wi-Fi. This is designed to reduce network delays and reduce packet loss. The ability to synthesize NAT64 IPv6 addresses from IPv4 literals was added to getaddrinfo.
Setup
After reading the tvOS Terms and Conditions, press MENU to return to the App Analytics screen. Then press Continue and then Accept to complete setup.
StoreKit
StoreKit (that is, In-App Purchase) does not work in Simulator.
UIKit
When a scroll view is scrolled due to a focus change, the run loop mode will be set to UITrackingRunLoopMode. When the scrolling ends, the mode will return to the default mode. This is a change from past behavior: Previously, the run loop mode would not change.
comments powered by

Disqus