SMPlayer 15.9.0 which was released last month, is a complete front-end app for MPlayer, and comes with basic features like playing videos, DVDs, and VCDs to more advanced features like support for MPlayer filters and more. Notable feature of SMPlayer is, it remembers the settings of all files you play. When you watch a movie and leave, when you open that movie again it will resume at the same point you left it, and with the same settings: audio track, subtitles, volume.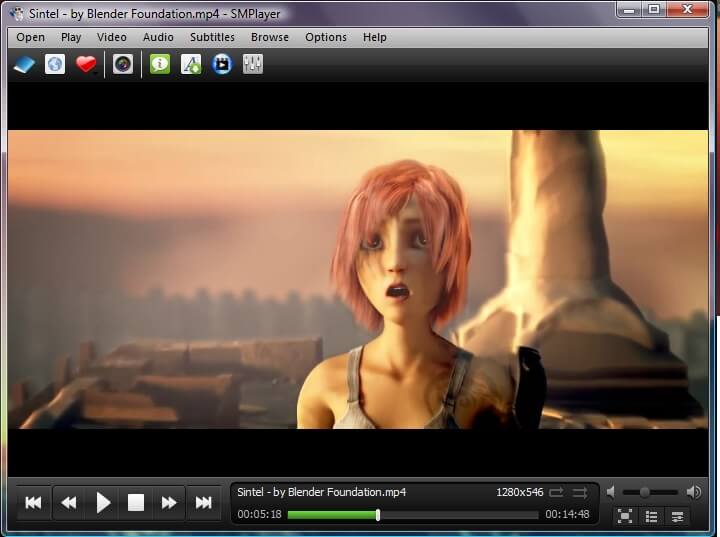 SMPlayer 15.9.0 changelog
Support for the 3D stereo filter.
We added support for mpv, which is a player based on mplayer with new features and bug fixes.
Now it's possible to select a secondary subtitle track which is displayed on top of the screen (mpv only).
New option to set a template for screenshots (mpv only).
Now it's possible to play videos from streaming sites (besides Youtube) like DailyMotion, Vimeo, Vevo and many more (mpv only).
Option to step back one frame (mpv only).
The Windows installer now allows to choose the playback engine to install: mplayer or mpv.
Better support for YouTube (VEVO videos).
Possibility to set a proxy.
New action (assigned by default to key "I") shows the current playback time, total time and percentage, for 2 seconds on the OSD.
Add the possibility to use the mouse buttons for "next chapter" and "previous chapter".
New option to delete a file in the playlist from the filesystem.
Support for MPRIS2.
Possibility to compile SMPlayer without MPlayer or mpv support.
The new H2O theme is now the default theme.
Install SMPlayer 15.9.0 on Ubuntu 14.04, Ubuntu 14.10, Ubuntu 15.04, Ubuntu 15.10
sudo apt-add-repository ppa:rvm/smplayer

sudo apt-get update

sudo apt-get install smplayer smplayer-skins smplayer-themes
comments powered by

Disqus