O2 recently published on it's blog page, that it will be bringing its customers the latest development in operating systems when the network exclusively stocks Spanish technology company BQ Aquaris X5 smartphone in December.
O2 to exclusively sell brand new BQ Aquaris X5 and bring a new operating system to its customers
The Android-based operating system offers a more customisable interface, higher levels of security and a richer experience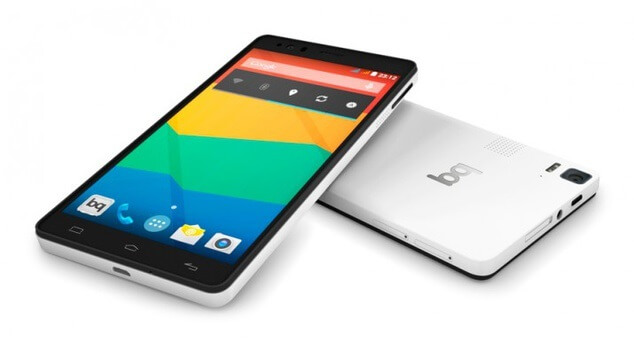 The Aquaris X5 is BQ's newest smartphone and features a five inch screen, Qualcomm Snapdragon processor, 2GB of RAM and 16GB of internal memory with room to expand through an SD card. It also packs a pair of powerful cameras with a 13MP unit on the back and a 5MP selfie camera on the front.
Advanced customisation
The BQ Aquaris X5 is the first phone running Cyanogen OS to join O2's range, with the operating system offering its users advanced levels of customisation. Based on Android, Cyanogen OS gives customers even more control over how their device looks and runs thanks to built-in applications including Privacy Guard, which helps users stay in control of what personal data their apps can access, and TrueCaller which helps identify calls and block spam.
The BQ Aquaris X5 will be available on a range of O2's Refresh price points, meaning that those who want to upgrade early to the latest in Android technology need only pay off the remaining value of their handset – potentially saving hundreds of pounds to stay bang-up-to-date. O2 customers can choose from a range of tariffs including £19.50 per month with a £9.99 upfront payment for 500 minutes, unlimited texts and 500MB of 4G data. What's more, customers who want to keep their phone after two years will only pay for their monthly airtime package from that point.
This release marks BQ's arrival in the UK market
comments powered by

Disqus