LiVES 2.4.3 recently released, is a combination of realtime video performance and non-linear editing in one professional quality application. It will let you start editing and making video right away, without having to worry about formats, frame sizes, or framerates. It is a very flexible tool which is used by both professional VJ's and video editors – mix and switch clips from the keyboard, use dozens of realtime effects, trim and edit your clips in the clip editor, and bring them together using the multitrack timeline. You can even record your performance in real time, and then edit it further or render it straight away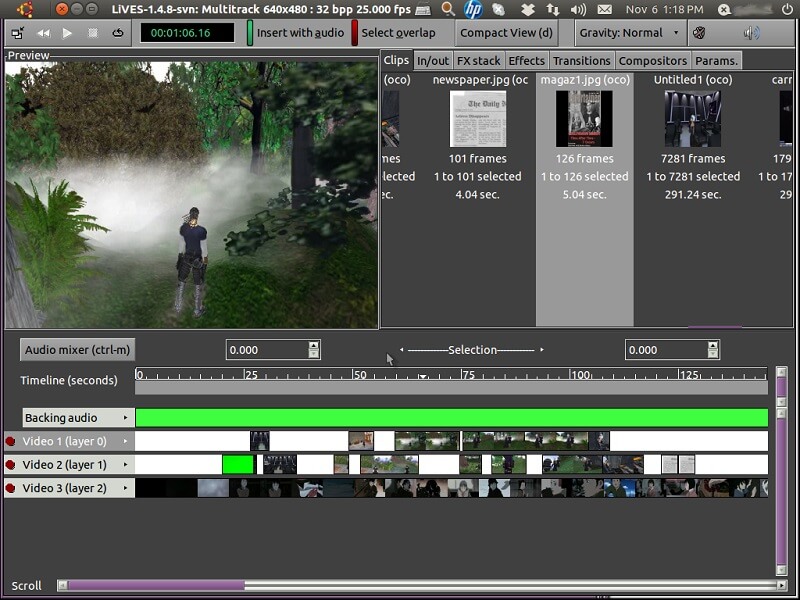 LiVES 2.4.3 changelog:
Fix occasional hang when inserting frames in clips.
Fix possible dataloss (effects applied) when re-entering multitrack mode.
Work around a GTK+ bug where menu items with submenus can no longer be set insensitive.
Fix for setting cdplayer device in Preferences.
Fix gtk critical in clip info window.
Fix window sizing errors in rfxbuilder.
Fix for encoding with sox version 14.4.2
Theming updates for darker themes with gtk+ 3.x
Add icedax as altname for cdda2wav.
Make better use of missing CD device warning.
Remove some spurious effect reinitialisations for webcams.
Allow application of audio effects to the backing audio track in multitrack mode.
Minor GUI improvements.
Prepend current directory to filenames in startup options when necessary.
Install LiVES 2.4.3 on Ubuntu OS, Linux Mint, Debian, Fedora
sudo add-apt-repository ppa:ubuntuhandbook1/lives

sudo apt-get update

sudo apt-get install lives
comments powered by

Disqus