Have you ever been in a situation where you are running your Fedora OS but lacked some basic apps or tools that Fedora does not want to ship as part of its build, like mp3 support, Adobe Flash, Oracle Java etc., and much more with just a few clicks.
There is the good and the bad news to this. The good news is you now have a tool created by developer Satyajit Sahoo called Fedy (previously known as Fedora Utils). Fedy is an open source, free, and very easy to use graphical application for your Fedora desktop. It was designed from the ground up to let you install all sorts of software and tools that aren't available in the default software repositories of Fedora Linux.
The latest Fedy has been updated for the recently released Fedora 23 operating system, allowing you to install things like multimedia codecs, Adobe Flash Player plugin, Microsoft TrueType core fonts, Oracle Java, as well as encrypted DVD playback.
Fedy also enables you to install the latest Dropbox client, Google Chrome web browser, Hangouts plugin, and Master PDF Editor document viewer and editor. You can also use Fedy to install various themes for your Fedora 23 Linux desktop.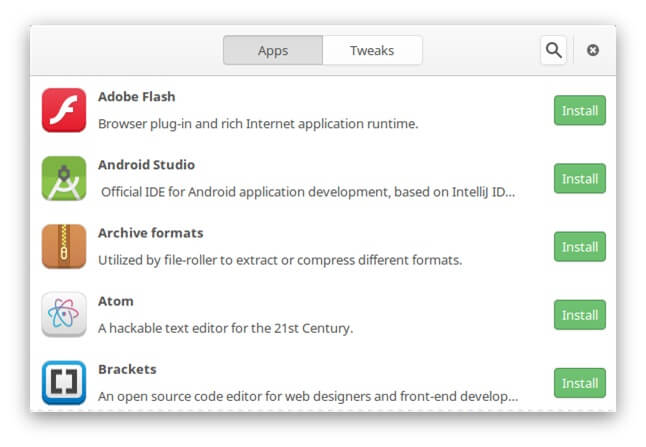 Install Fedy on Fedora 23
To install Fedy in Fedora, open a Terminal and run the following command,
bash -c 'su -c "curl http://folkswithhats.org/fedy-installer -o fedy-installer

chmod +x fedy-installer

./fedy-installer"'
Fedy has a no-nonsense straightforward UI to get you started as quickly as possible. All the actions are queued so that you don't have to wait for something to finish.
comments powered by

Disqus