Opera 35 Developer was recently released and its uses Chromium 48 as it's code base. As we know, Opera is an open source graphical Web browser developed by Opera Software and available on several platforms.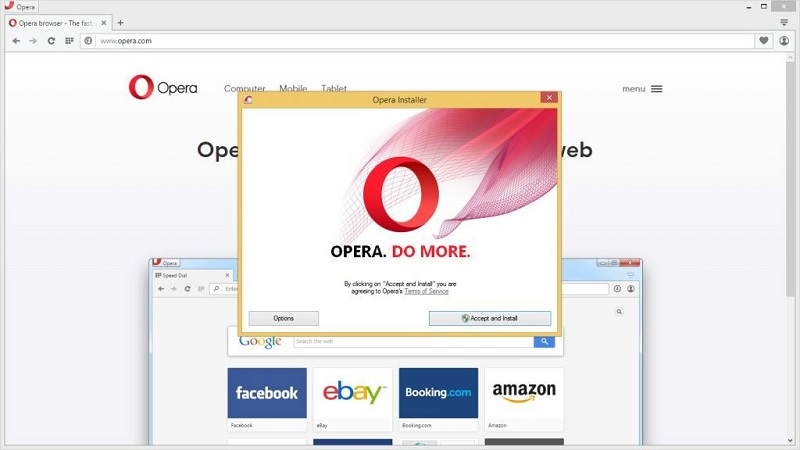 Opera 35 Developer Changelog:
Simple settings section – so that the most common settings are all together on one page,
Further downloads improvements – Opera should ask you if you really want to close it and stop currently ongoing download,
Sync – annoying duplicates creation should finally be solved in this cycle,
Easier way to turn bookmarks bar on/off. Currently this setting is so hidden that many users complain we don't have bookmarks bar at all,
Something we internally call "Mute me baby" – a way to easier kill annoying sound from the browser,
Addressbar on-click UI suggestions – add a way to display only speed dials there,
And last but not least – move News to Speed Dial – place News below the SD tiles. This is initial version, there are UI glitches and lack of your own sources addition. You can expect more enhancements to come.
Install Opera 35 Developer on Ubuntu OS
32bit OS
sudo apt-get install libnotify-bin gdebi

wget http://deb.opera.com/opera/pool/non-free/o/opera-developer/opera-developer_34.0.2044.0_i386.deb -O opera-developer_i386.deb

sudo gdebi opera-stable_i386.deb
64bit OS
sudo apt-get install libnotify-bin gdebi

wget http://deb.opera.com/opera/pool/non-free/o/opera-developer/opera-developer_34.0.2044.0_amd64.deb -O opera-developer_amd64.deb

sudo gdebi opera-stable_amd64.deb
comments powered by

Disqus