Following the successful move of Vivaldi to Beta stage, Vivaldi recently released its first snaphot 1.0.321.3 of its free web browser packed with almost 50 bugs fixes and with further improvements with tab behaviour. The two key fixes that users were waiting for are: backspace once again navigates in history and several more popular extensions are now working correctly.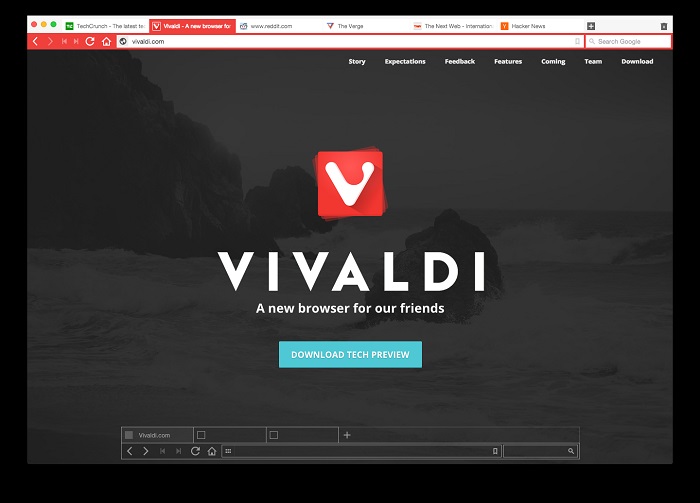 Vivaldi Web Browser Snapshot 1.0.321.3 update:
Tab closing
The Tab Closing behaviour had been tweaked, so that tabs do not immediately resize. This allows you to quick fire close tabs by clicking rapidly on the close button. Be aware that it is still work in progress, with a bit more work needed to iron out a couple of issues—timing for resize and preventing the cropping of page titles. If you discover more issues, let us know in the comments below.
See release note for complete changeslog
Install Vivaldi Web Browser Snapshot 1.0.321.3 on Ubuntu OS
32bit OS
sudo wget https://vivaldi.com/download/download.php?f=vivaldi-snapshot_1.0.321.3-1_i386.deb

sudo dpkg -i vivaldi-snapshot_1.0.321.3-1_i386.deb
64bit OS
sudo wget https://vivaldi.com/download/download.php?f=vivaldi-snapshot_1.0.321.3-1_amd64.deb

sudo dpkg -i vivaldi-snapshot_1.0.321.3-1_amd64.deb
Download Vivaldi Web Browser Snapshot 1.0.321.3
comments powered by

Disqus