The new VeltOS forks Budgie Desktop had been approved and available for download. VeltOS is based on Arch Linux, which provides a solid base for you to work with, while still allowing for expansion. Arch is fast, stable, and secure—allowing you to have a great experience even on older computers.
According to Stefan – For a number of reasons, we here at Velt feel as if the Budgie desktop isn't really what VeltOS should be using. We believe the users should have more control over the design of the environment and the environment itself should have tighter integration with VeltOS. So we decided to try our hand at designing our own desktop environment.
Screenshots Of VeltOS
A singular panel on the bottom. Keep everything "low to the ground."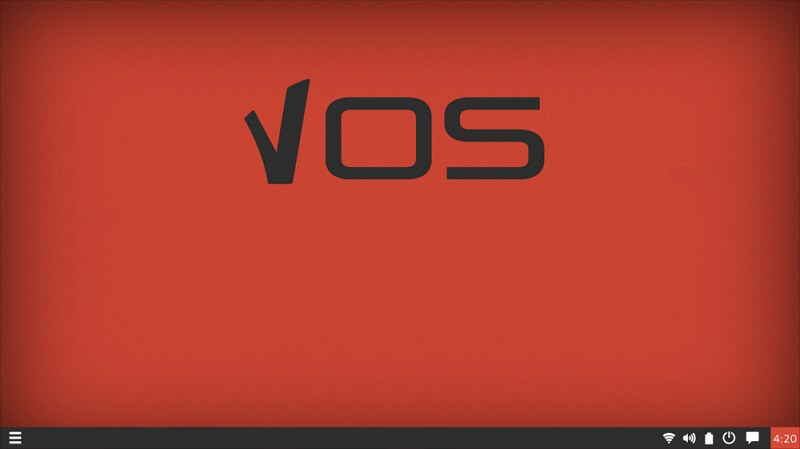 Three ways to reach your apps. The primary way is via the "pinned" section in the application launcher menu. Here you can have any of your favorite applications, folders, or websites saved for quick and easy access. Any application not in the pinned can be either searched for or selected from an alphabetical list.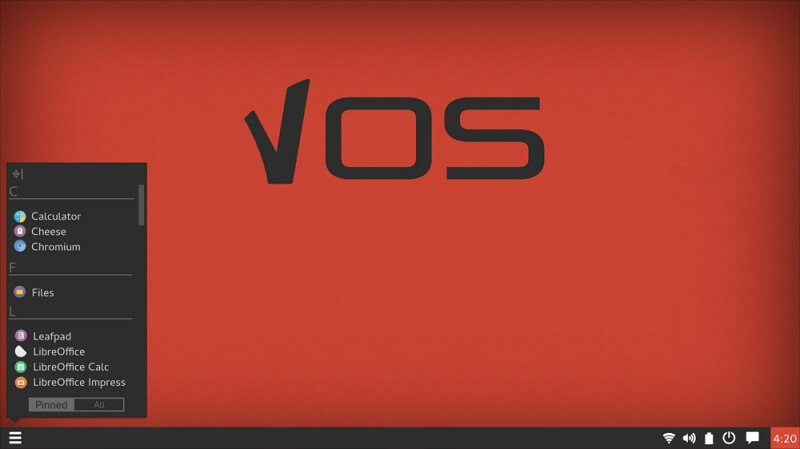 Open applications icons are on the panel. The currently used application will have an orange highlight.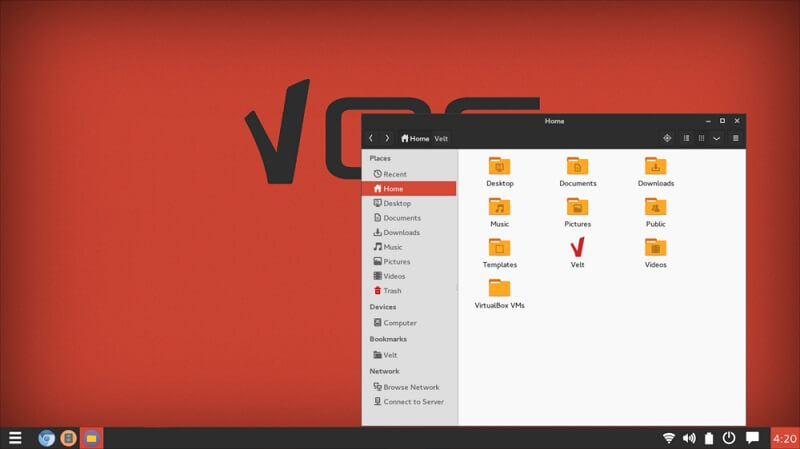 A history of your previous system/phone notifications can be viewed by opening up the notifications window from the panel.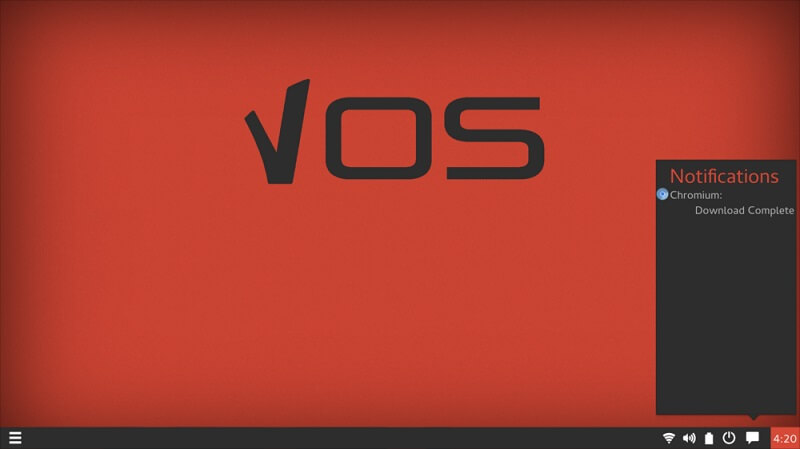 Clicking on the clock will open up a window containing a monthly calendar and upcoming reminders.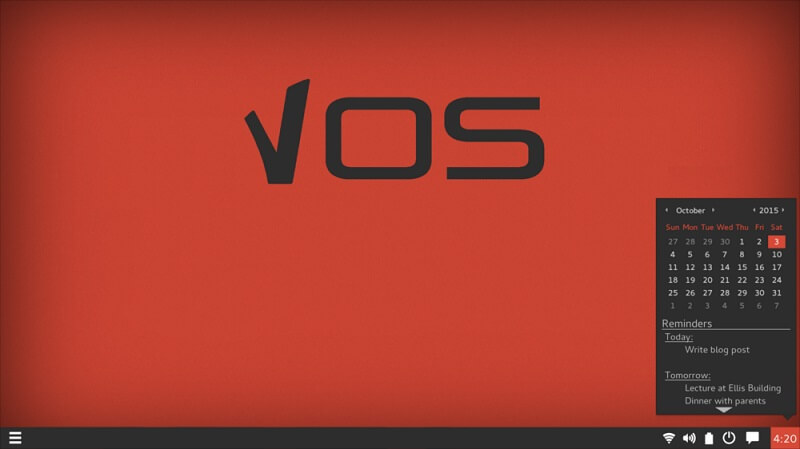 Displayed is the open wi-fi applet. You can also access from the panel quick settings for your battery, Bluetooth, and the option to power off/reboot/hibernate.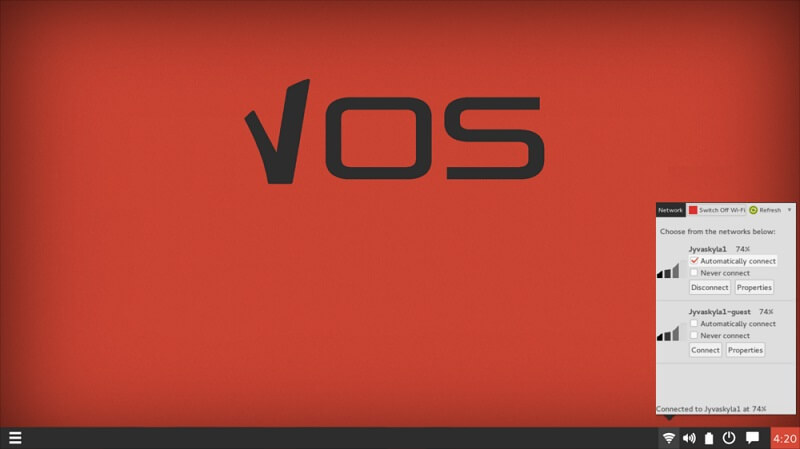 comments powered by

Disqus