Unreal Engine 4.10 has just been released, and this release brings hundreds of updates for Unreal Engine 4, including 53 improvements submitted by the community of Unreal Engine developers on GitHub.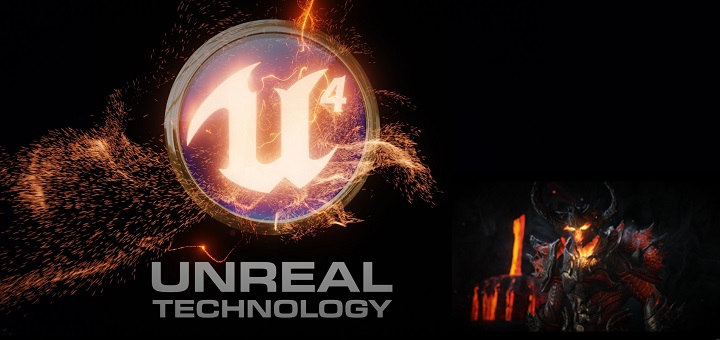 What's New:
This release is packed with a number of great new features, but the main focus has been to increase engine stability and fix outstanding issues. Hundreds of reported bugs have been bashed, many new quality of life improvements were added, and virtually every supported platform has received updates.
Unreal Engine is designed for incredible VR experiences, and every release it gets better.
Epic's "Bullet Train" VR demo is powered by new features in this version, with new rendering optimizations designed specifically for head mounted displays.
Mobile gets a nice upgrade in this release too, with new scalability features and support for refraction.
Last but not least, great news for programmers: You can now use Visual Studio 2015 for development on Windows.
And on Mac, Xcode had been revamped to allow you to work more efficiently.  Target platforms with support for latest SDKs is also been refreshed
Checkout the release notes for full list of major features
Updates on Linux
New: Added Tanglu OS to install script
New: All input will be ungrabbed before breaking into debugger on Linux
New: Implemented Linux device profile selector
New: Implemented memory prefetch functions in platform abstraction layer for Linux
New: Linux: ensure() callstacks will now be symbolicated, symbolication has been sped up
New: LinuxNativeDialogs third party library is no longer built during the setup on non-Ubuntu distributions (it is no longer used)
Bugfix: Crash fix related to invalid windows
Bugfix: Corrected calculation of number of physical cores on Linux.
Bugfix: Corrected calculation of window coordinates when processing event queue
Bugfix: Fixed custom cursors on Linux
Bugfix: Fixed index out of range error in Slate File Dialogs.
Bugfix: Fixed modal dialog on Gnome
Bugfix: Corrected reporting of platform memory stats (process and overall machine) on Linux.
Command line switch "-usehyperthreading" is now respected on Linux for consistency with other platforms
comments powered by

Disqus