ASUS recently released its ZenFone – the ZenFone 2 Deluxe Special Edition. ZenFone 2 Deluxe has been described as the granddaddy of the ZenFone 2 family. The ZenFone 2 Deluxe comes with a host of new features, improvements and functionality.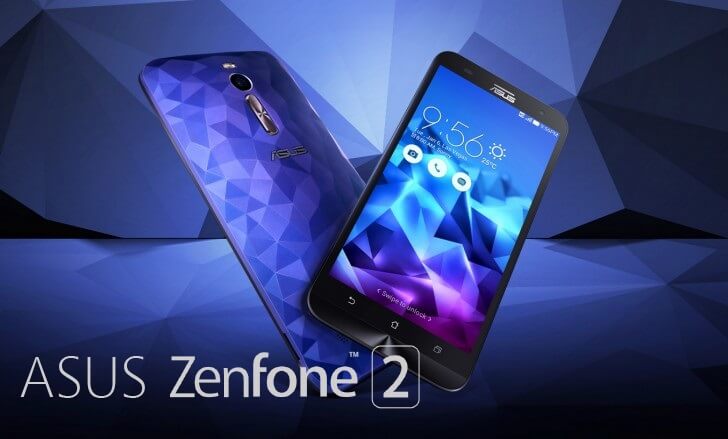 The phone comes with a carbon fiber wrapping and the ZenFone 2 Deluxe logo is stamped on the top along with words Special Edition on the angled corner.
The Special Edition features an extra 64GB of onboard storage (for a total of 128GB), that means you can take up to an extra 45,000 pictures!
The Special Edition offers TWO exclusive 3D back covers! One has a sleek carbon-fiber styling that gives it that extra tough look. The other is a faceted style, like the Deluxe's, but instead comes in a smooth and shiny metallic silver. It feels great in the hand and isn't slippery.
The ZenUI has been revamped with a new look and it is SLICK. To go along with the red trim of the Special Edition, unique icons, wallpaper, and notification menu was created to complete the package. Each icon is outlined in red against a 3D-looking black disk and the application folders mimic the style.
This Special Edition inherits the Dual-SIMs, 4GBs of RAM and the Intel Atom Z3580 processor from its predecessor. What makes this device so awesome though is the updated styling, exclusive back covers (Polygon Style), and twice the space for more of your games, pictures, videos, and data. For specs and where to buy links check it out below:
<div id="tablepress-3_wrapper" class="dataTables_wrapper no-footer">
  <table id="tablepress-3" class="tablepress tablepress-id-3 dataTable no-footer">
    <tr class="row-1 odd">
      <th class="column-1 sorting_disabled" colspan="1" rowspan="1">
      </th>

      <th class="column-2 sorting_disabled" colspan="1" rowspan="1">
        ZE551ML-23-4G128G-SE
      </th>
    </tr>

    <tr class="row-2 even" style="text-align: justify;">
      <td class="column-1">
        OS
      </td>

      <td class="column-2">
        Android Lollipop 5.0
      </td>
    </tr>

    <tr class="row-3 odd" style="text-align: justify;">
      <td class="column-1">
        Processor
      </td>

      <td class="column-2">
        Intel® Atom™ Quad Core Z3580 (2.3GHz), Power VR G6430, with OpenGL 3.0 support
      </td>
    </tr>

    <tr class="row-4 even" style="text-align: justify;">
      <td class="column-1">
        Storage
      </td>

      <td class="column-2">
        128GB with Micro SD Card slot support up to 64GB
      </td>
    </tr>

    <tr class="row-5 odd" style="text-align: justify;">
      <td class="column-1">
        RAM
      </td>

      <td class="column-2">
        LPDDR3 4GB RAM
      </td>
    </tr>

    <tr class="row-6 even" style="text-align: justify;">
      <td class="column-1">
        Display
      </td>

      <td class="column-2">
        1080&#215;1920 FHD IPS (403 ppi) with Gorilla Glass 3
      </td>
    </tr>

    <tr class="row-7 odd" style="text-align: justify;">
      <td class="column-1">
        Battery
      </td>

      <td class="column-2">
        3,000 mAh, non-removable battery
      </td>
    </tr>

    <tr class="row-8 even" style="text-align: justify;">
      <td class="column-1">
        Camera
      </td>

      <td class="column-2">
        13MP Camera f/2.0 aperature, dual-flash LED</p> 

        <p>
          5MP front-facing, wide-angle camera with f/2.0 aperature</td> </tr> 

          <tr class="row-9 odd" style="text-align: justify;">
            <td class="column-1">
              Connectivity
            </td>

            <td class="column-2">
              802.11ac, BT 4.0
            </td>
          </tr>

          <tr class="row-10 even" style="text-align: justify;">
            <td class="column-1">
              Cellular and Wireless Bands
            </td>

            <td class="column-2">
              GSM/EDGE: 850, 900,1700/2100, 1900, 2100 MHz</p> 

              <p>
                WCDMA: Band 1/2/4/5/8
              </p>

              <p>
                FDD-LTE: 1/2/3/4/5/7/8/17/20</td> </tr> 

                <tr class="row-11 odd" style="text-align: justify;">
                  <td class="column-1">
                    Network Compatibility
                  </td>

                  <td class="column-2">
                    GSM Networks including AT&T, T-Mobile and providers utilizing GSM networks such as Straight Talk, MetroPCS, and Cricket Wireless
                  </td>
                </tr>

                <tr class="row-12 even" style="text-align: justify;">
                  <td class="column-1">
                    SIM Card
                  </td>

                  <td class="column-2">
                    Dual micro-SIM<br /> &#8211; Primary SIM &#8211; 2G/3G/4G<br /> &#8211; Secondary SIM &#8211; 2G
                  </td>
                </tr>

                <tr class="row-13 odd">
                  <td class="column-1" style="text-align: justify;">
                    Price
                  </td>

                  <td class="column-2">
                    $399
                  </td>
                </tr></tbody> </table> </div>

comments powered by

Disqus