Google has upgraded its Android Maps app so it can provide directions when not connected to the internet. The software also lets devices find businesses' locations, opening hours and telephone numbers while offline.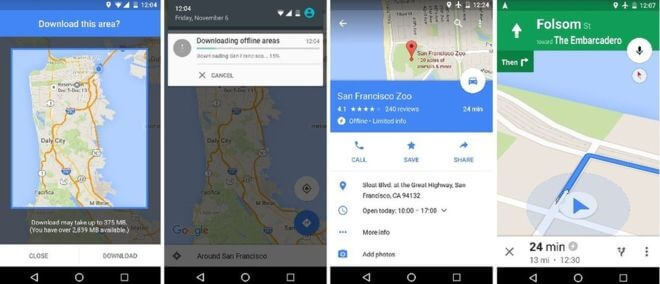 The firm said tourists visiting places outside their mobile subscription plans and people living in emerging markets, where data can be expensive, would be among those who would benefit most.
But one expert said budget-phone owners would now have to juggle data.
"Entry-level Android smartphones sometimes only have four gigabytes of onboard storage, making it a precious resource," commented Ben Wood from CCS Insight.

"Once you've downloaded a few applications, some music and perhaps a video, that memory quickly disappears.
To make use of the new feature, users will have to tell the app to download an area they select. Once the information has been installed, the app is designed to switch "seamlessly" between offline and online modes unless forced to stay off the net.
comments powered by

Disqus