The Manjaro community recently announced the long awaited installation media for Manjaro Enlightenment 15.11 Edition. This release keeps to the style of the 15.11 release being that it is highly vanilla, but of course is up-to-date at the time of build and includes the latest Manjaro back-end infrastructure. Note, this means a very vanilla E19 configuration with minimal app set provided out-of-the-box so you can style Enlightenment on your own.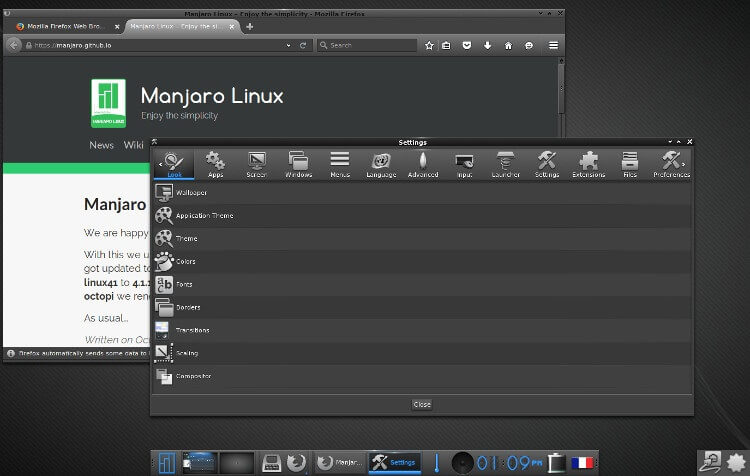 Manjaro as we know is a user-friendly Linux distribution based on the independently developed Arch operating system. Within the Linux community, Arch itself is renowned for being an exceptionally fast, powerful, and lightweight distribution that provides access to the very latest cutting edge – and bleeding edge – software.
Few Highlights:
Enlightenment 0.19.10
Linux kernel 4.1.12 LTS
systemd 227
Xorg-server 1.17.4+fixes
Mesa 11.0.4
Firefox 41.0.2
Further updates for some of these components are already available in our repositories.
comments powered by

Disqus