Following the successful release of Vivaldi Technical Preview 3, Vivaldi today unveiled the beta version of its free web browser packed with features and capabilities designed for the web's most demanding users.
According to information posted on Vivaldi'd blog page, After more than 2 million downloads of Vivaldi's technical previews, the beta release marks the firm transition of Vivaldi from a tool for early explorers to a browser anyone can use to navigate the web with speed and power. The beta also introduces more features that transform your everyday interactions on the web – boosting productivity, efficiency and fun.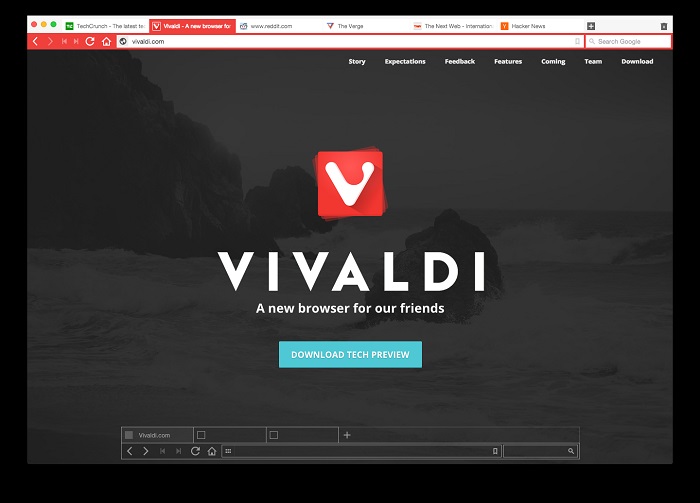 Summary of what to expect
Customizability and complete tab control – The Vivaldi web browser lets you do things your way. It adapts to you – not the other way around.
Boost your efficiency with Quick Commands, keyboard shortcuts and mouse gestures – Quick Commands let you access key browser functions through written commands. If you're a command line junkie, this is for you.
Be more productive with smarter bookmarks, Speed Dial and notes – Vivaldi helps you be more productive. By giving you smarter tools to organize bookmarks, faster access to your favorite sites through Speed Dial and even giving you a robust note-taking feature directly in the browser.
Sleek interface that adapts to the web – Vivaldi sports a modern, sleek interface that seamlessly blends into the site you're browsing, altering the color of the UI depending on the page you visit.
For the full story, click here
Try the free Vivaldi web browser at vivaldi.com
comments powered by

Disqus