Tails 1.7 recently released, is a live operating system, that you can start on almost any computer from a DVD, USB stick, or SD card. It aims at preserving your privacy and anonymity, and helps you to Use the Internet anonymously and circumvent censorship; all connections to the Internet are forced to go through the Tor network; leave no trace on the computer you are using unless you ask it explicitly; use state-of-the-art cryptographic tools to encrypt your files, emails and instant messaging.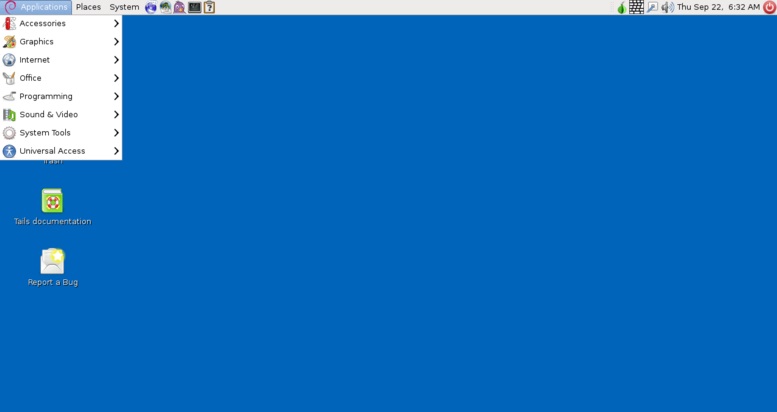 Tails 1.7 changelog
New features
You can now start Tails in offline mode to disable all networking for additional security. Doing so can be useful when working on sensitive documents.
We added Icedove, a rebranded version of the Mozilla Thunderbird email client.
Upgrades and changes
Improve the wording of the first screen of Tails Installer.
Restart Tor automatically if connecting to the Tor network takes too long.
Update several firmware packages which might improve hardware compatibility.
Update the Tails signing key which is now valid until 2017.
Update Tor Browser to 5.0.4.
Update Tor to 0.2.7.4.
Fixed problems
Prevent wget from leaking the IP address when using the FTP protocol.
Prevent symlink attack on ~/.xsession-errors via tails-debugging-info which could be used by the amnesia user to bypass read permissions on any file.
Force synchronization of data on the USB stick at the end of automatic upgrades. This might fix some reliability bugs in automatic upgrades.
Make the "I2P is ready" notification more reliable.
Download or upgrade
comments powered by

Disqus