Cinnamon 2.8 is now available for install and will be released also as part of Linux Mint 17.3 "Rosa" sometime end of November. Cinnamon is a Linux desktop which provides advanced innovative features and featuring a traditional layout, built from modern technology for user experience.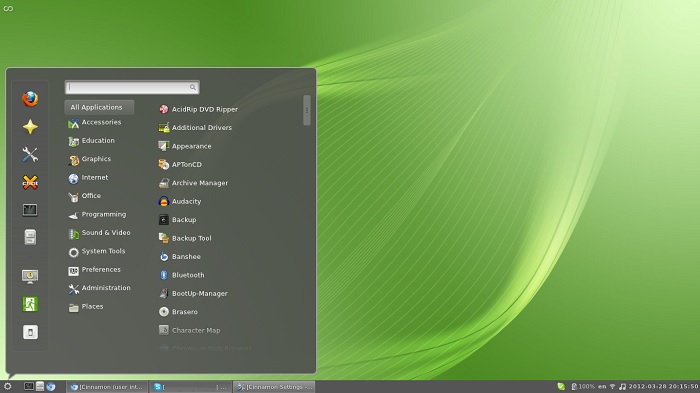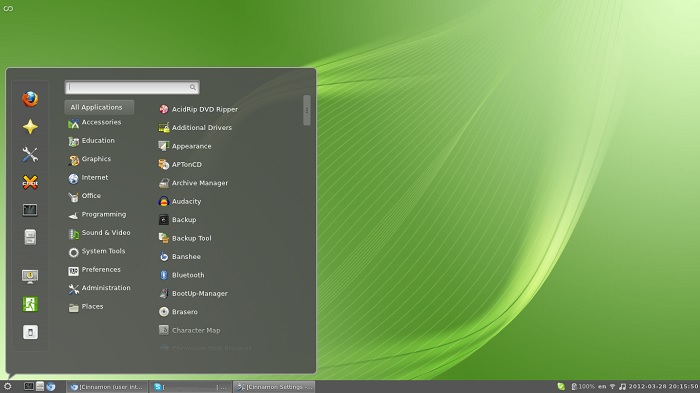 Cinnamon 2.8 Highlights:
Better applets
Sound applet – The sound applet was given a fresh new layout. The track information and media controls are now part of a new overlay which sits on top of the cover art.

For multimedia players which support seeking (Banshee for instance), a flat progress bar is also displayed underneath. This bar shows how far you are in the song, and you can of course interact with it to go to a different position.Input controls, applications and output devices were moved to the right-click context menu.
Output devices now show both their name and their origin, making it easier to distinguish between them when multiple audio devices are connected.
Power applet – The power applet received many bug fixes and the way it detects and handles multiple batteries was significantly improved.
Connected devices and batteries are now displayed using the data provided by their manufacturer. In the screenshot above for instance, what was generically described as a "Wireless Mouse" in Cinnamon 2.6 is now described more accurately as a "Logitech M325".
System tray
Support for status icons in the system tray also received a lot of bug fixes, in particular for applications such as Pidgin, Shutter, Filezilla and Thunderbird.
<p style="text-align: justify;">
  <strong>Window list</strong>
</p>

<p style="text-align: justify;">
  The window list is now able to show window thumbnails. This is configurable and it can be disabled in the applet preferences if you would rather just see tooltips.
</p>

<p style="text-align: justify;">
  Click <a href="http://segfault.linuxmint.com/2015/11/cinnamon-2-8-released/" target="_blank">here</a> for full details
</p>

<p style="text-align: justify;">
  <span style="color: #003366;"><strong>Install Cinnamon 2.8 on Linux Mint</strong></span>
</p>

<pre style="text-align: justify;">sudo add-apt-repository ppa:gwendal-lebihan-dev/cinnamon-nightly

sudo apt-get update
sudo apt-get install cinnamon
<p style="text-align: justify;">
  <span style="color: #003366;"><strong>Remove Cinnamon 2.8</strong></span>
</p>

<pre style="text-align: justify;">sudo apt-get install ppa-purge

sudo ppa-purge ppa:gwendal-lebihan-dev/cinnamon-nightly
comments powered by

Disqus