Microsoft recently reviled via its Windows Lifecycle Fact Sheet web page that PC manufacturers have until October 31 of next year to sell off all their stocks of computers running Windows 7 Professional or Windows 8.1.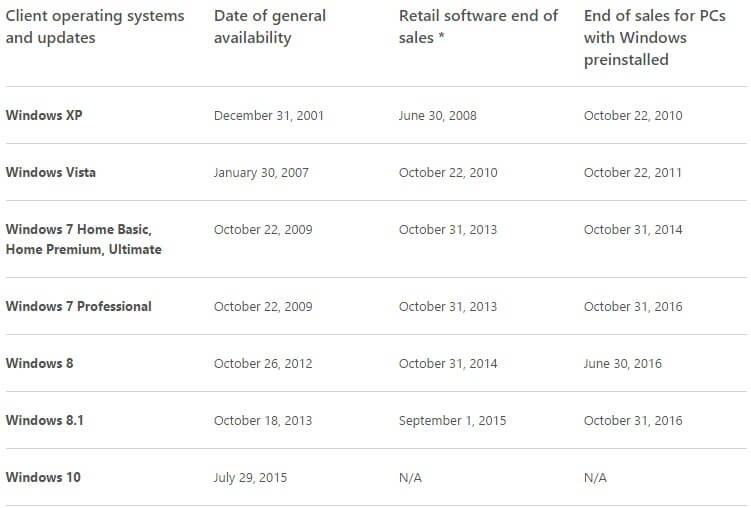 This I believe is an attempt by Microsoft to force all Windows users to embrace and switch over to Windows 10 which was made public in July 2015. As we all know, its Windows 8 did not have a good spell during its launch due to missing Start button UI which has always been part of Microsoft previous OSes, not until Windows 8.1 was released to restore some of these UI's. I generally believe that the damage had already been done.
We know Window 7 was a success and was widely accepted hence this explains why Windows 7 End Of Sales extends further than Windows 8.1 (Ironic).
For those who have not had the privilege to use Windows 10 yet, the good side of things is Windows 10 comes as a hybrid of both Windows 7 and Windows 8.1 so there shouldn't be much changes in UI and ease of use.
comments powered by

Disqus