Following the successful release of Kodi 15.2 last month, Kodi 16 Alpha 4 is now nearing its final completion and would be ready be beta stage before its final release after being in alpha stage for four months.  This latest alpha release has had a lot's of code clean-up and improving stability, with a dash of features added.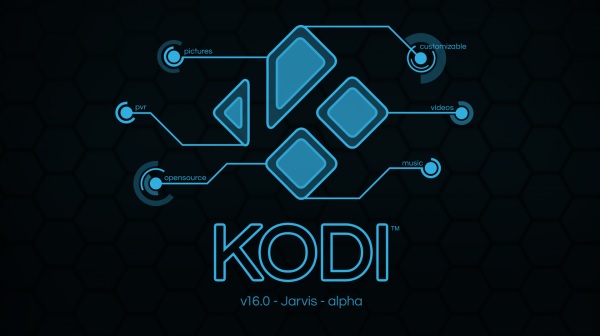 What to expect?
Android Surface Rendering
Some newer devices that can do UHD or 4K playback really well lack the power to also create the Kodi interface at that resolution, and this creates kind of a problem. The end result was either to downscale the video to a lower resolution to make sure the interface was snappy, or show full size video but the device might not be able handle the high resolution interface. This change allows the creation of Kodi user-interface in a different resolution than the resolution used for video playback, so what happens now is that the interface is displayed at 1080p, and the video will actually be output at the 4K resolution if the device supports it as we let the chip-set do the work instead of the processor.
Important to mention is that this doesn't apply to AMLogic devices with proper permissions as these will still use amcodec. Any other Android device that is not able to do "android surface rendering" has not implemented the standard Android MediaCodec API in the proper way.
Removal of libstagefright
The old implementation for audio and video called libstagefright is now been phased out following recent audio/video with the MediaCodec improvement on Android devices.
Add-on manger changes
Several changes had been made to improve the add-on manager overall handling of each add-on. These changes include the following:
Roll-back button on add-on info panel has been replaced by Update
The Update button now opens a list of available versions of the add-on. Should you have several repositories installed that offer different version of this add-on you can now choose which to install.
You can now disable auto-update per add-on through the info panel individual from others.
Goodbye karaoke
Sadly the karaoke feature in Kodi now removed. According to the developers, this may reappear back in the future because there are now better ways of integrating it back as an add-on. It would only take a developer some interest in getting this done. So watch out!!!
Additional Fixes/Changes
Properly handle wired or bluetooth headsets on Android and only use PCM output
Fix playback of VP9 and VC1 video codecs on Android
Use best possible icons from other Android apps while browsing these in Kodi
Enable true 1920×1080 output on AMLogic device without up-scaling
Add Korean, Chinese and Chech keyboards
Add multi-touch support for Linux platform
Improve touch-screen keymapping
Add stereoscopic depth for Confluence skin
The item that you had previously chosen will now be selected in the selection list instead of just starting at the top of the list
Decouple Kodi and system volume on Android which removes the double audio volume slider
Karaoke support has been completely removed as it wasn't functional
Further improve DX11 implementation in Windows
iOS9 support
Various PVR fixes and improvements
Various improvements to the music section
Install Official Kodi 16 Jarvis on Ubuntu OS
sudo add-apt-repository ppa:team-xbmc/xbmc-nightly
sudo apt-get update
sudo apt-get install kodi
comments powered by

Disqus